As the nation's attention turns towards peak hurricane season this year, Puerto Rico and its residents have only just begun to recover from the 2017 hurricane season.
In September 2017, Hurricanes Irma and Maria tore merciless paths of destruction through the Caribbean. Hurricane Irma was a category 5 storm that boasted wind speeds that reached up to 185 mph. Though the eye of Irma skirted just to the north of Puerto Rico, tropical-storm-force winds and heavy rain caused near-total loss of electricity and water supply for several days. Following the storm, it was estimated that 1 million Puerto Ricans were without power.
Though Puerto Rico was fortunate enough to avoid a direct hit with Irma, it comes as no surprise that a storm of this magnitude still depleted emergency supply stocks, ravaged the already frail power grid, and weakened some of the island's infrastructure. Less than two weeks after a near miss with Irma, Hurricane Maria made direct landfall in Puerto Rico as a Category 4 storm. Residents braced extremely high amounts of rainfall, record storm surges, and wind speeds up to 175 mph.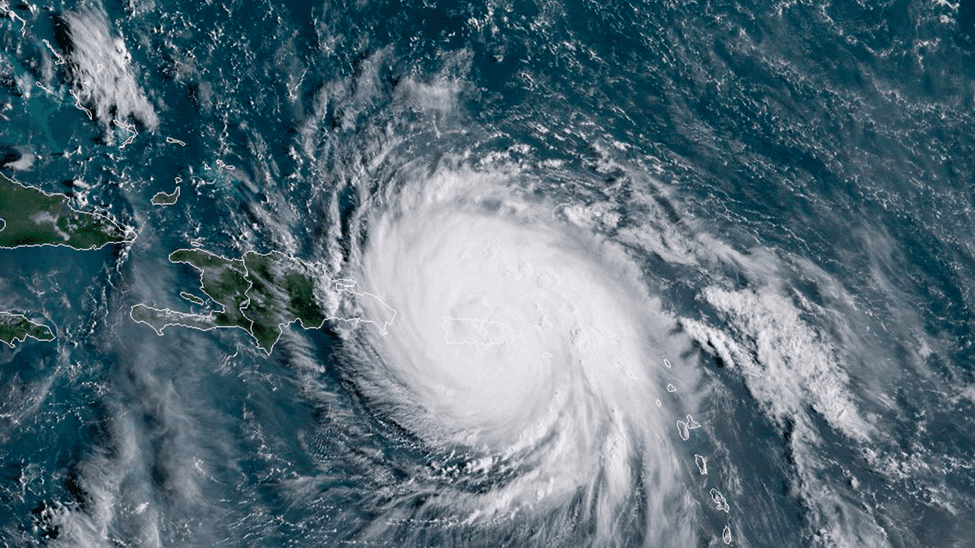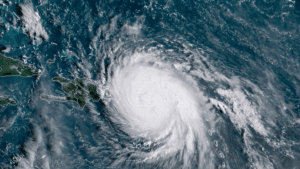 The Aftermath:
Maria completely leveled parts of Puerto Rico. Already weakened by Irma, Maria completely destroyed the island's power grid. It is estimated that nearly all of Puerto Rico's 3.4 million residents were left without electricity. The lack of power led to citizens struggling to obtain running water, food and medical supplies, and even cellphone coverage.
Aid and response following the hurricane was slow. Though the Federal Emergency Management Agency (FEMA) pledged $2.6 billion in aid, investigations have shown that the slow response was most likely attributed to bureaucratic logistical challenges, the completely collapsed communication system, and the depleted supply stock from Hurricanes Harvey and Irma. A recently released report from FEMA even indicates that it grossly underestimated the devastation Hurricane Maria would have. The communication and logistical challenges have proven to be so expansive that donated supplies have rotted and expiredprior to distribution. The overall slow response has left thousands of Puerto Ricans still suffering even a year later.
Shortly after the storm, US officials declared that the power outage was the largest in US history. Puerto Ricans continued to be without power for three to eleven months. There is no doubt that this lack of power further hindered relief response. After nearly a year without power, Puerto Rico finally completed its power restoration project in mid-August 2018. In total, it is estimated that Maria inflicted approximately $90 billion worth of damage.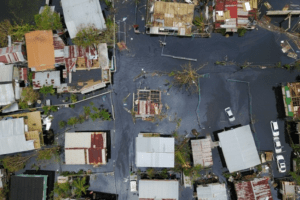 Discrepancies:
Though initial reports from Puerto Rican officials stated that the death toll from Maria was only 64, a recently released study published in the New England Journal of Medicine states that the true death toll was likely over 4,500. As additional reports are released, Puerto Rican officials have quietly updated their estimated death toll to 1,427. And on August 29, 2018 – 11 months after the fatal storm first touched ground, Puerto Rico increased the death toll to 2,975 – nearly 50 times the initial estimate of 64 people. Accusations of deliberate minimization of the storm's impact were widespread and blame was placed in several directions.
Essentially, Puerto Rico has struggled to standardize a counting method. Puerto Rico is overwhelmed with corpses. Reports have shown that at least five 18-wheeler units housed unidentified bodies following the storm. There are at least 300 bodies that are waiting to undergo autopsy. Autopsy of these bodies is important in determining the exact cause of death for reporting purposes. Though the morgues were already backlogged prior to Maria, the issue was greatly exacerbated. The backlog has gotten so bad that FEMA has agreed to contribute $2 million in aid specifically for autopsy specialists and equipment.
The discrepancies in the official death toll could also stem from the fact that some of the hurricane-related deaths could be from secondary infections. Secondary infections are infections that can occur after, but related to an initial event. According to the Center for Disease Control and Prevention, leptospirosis is a bacteia that exists in both animals and humans. The bacteria can enter the human body through skin abrasions, the nose, the mouth, or the eyes. It is spread via contact with infected food, water, or soil. The CDC states that the risk of spread increases after major natural disasters such as floods and storms. Without antibiotics, leptospirosis can be fatal. Post-Maria Puerto Rico is essentially a breeding ground for diseases like this. Lack of food, power, and clean, running water could have forced residents to consume questionable supplies. Recently released reports show that the number of bacterial leptospirosis cases has been so high following Maria that Puerto Rico should have declared an epidemic. According to these reports, there have been at least 30 post-Maria deaths that have been linked to leptospirosis. Deaths from leptospirosis and other secondary bacterial infections are very hard to track because lines that connect bacterial disease deaths directly to Maria can be blurry. 
Overall, Puerto Rico has truly struggled in getting an accurate death count. There is a new bill that is being proposed in Congress that would standardize the way that FEMA works with scientists to obtain accurate death counts from natural disasters. The bill proposes that FEMA would spend an initial $2 million on a research contract in order to identify the most accurate counting method.
Post-hurricane Tourism:
 Despite the fact that Puerto Rico is still grappling with the next steps towards recovery, the island is slowly reopening popular tourist attractions. It is recommended that travelers only drink bottled or sanitized water while visiting Puerto Rico in order to avoid the potential of post-hurricane infection. If you or your traveling companion wind up in a medical emergency situation in Puerto Rico or anywhere else in the world, VIGILINT offers a comprehensive Global MedAssist Program (GMAP) including medical evacuation to your hospital of choice, access to our 24/7 Medical Operations Center, and our board-certified Emergency Medicine Physician team. Contact VIGILINT for more information: 1 (919) 914-0900.