TELEMEDICINE
GLOBAL MEDASSIST PROGRAM (GMAP)
Started in 2016 in partnership with the Cleveland Clinic, VIGILINT's GMAP Solution provides full spectrum medical support with an unprecedented depth of resources. Our 24/7 Medical Operations Center and our physician team stand ready to assist within the ever-changing global landscape and will manage any medical crisis, anywhere in the world. VIGILINT's Travel Medical Kits give our clients the peace of mind that they are equipped with the right medications and physician support to start traveling again safely.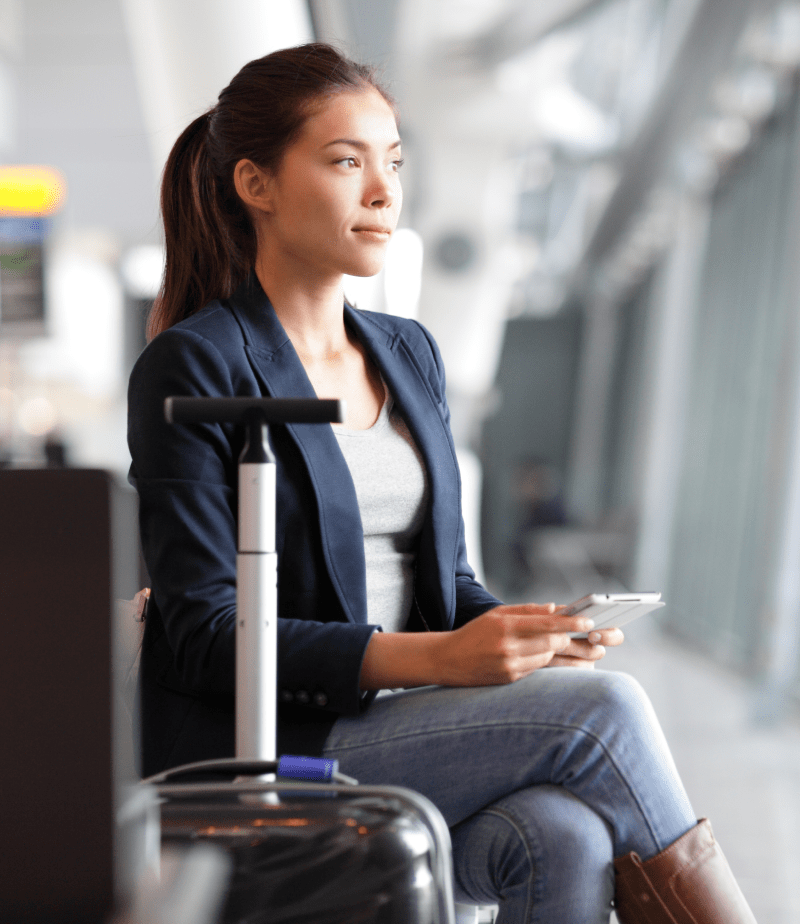 TRAVEL
MEDICAL KITS
Examples of the medication categories included in a typical kit:
Anti-Infectives
Non-Narcotic Pain
Dermatological
Gastrointestinal
Nausea Support
Diarrhea Support
Urologic
Eye, Ear, Nose & Throat
Anti-Inflammatories & Analgesics
Sleep Adjunct
First Aid Supplies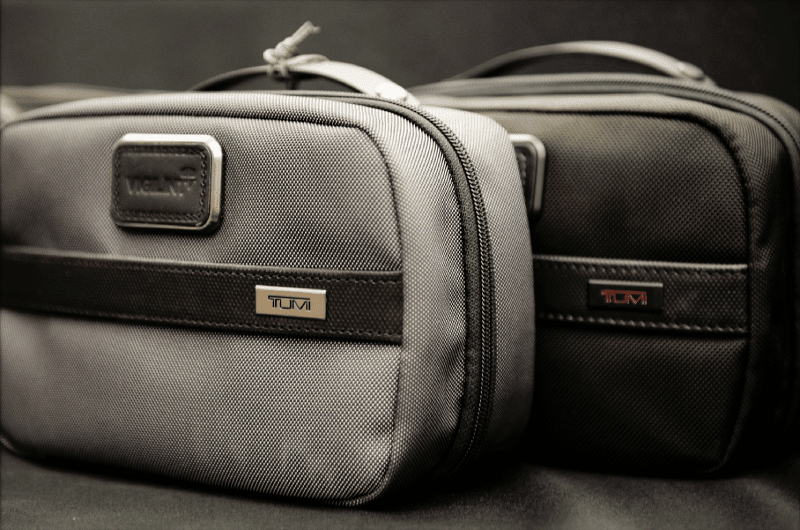 GMAP SERVICES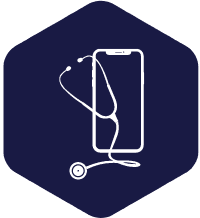 One call to direct physicians treatment within 30 seconds of calling the Medical Operations Center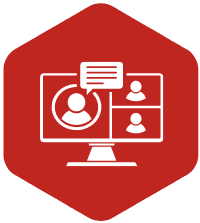 Access to a Cleveland Clinic specialist consult within 15 minutes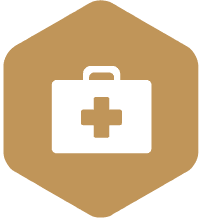 Personalized Travel Medical Kits with prescriptions and first aid supplies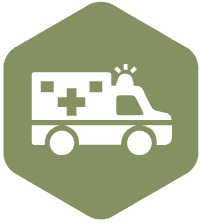 Aeromedical and emergency evacuation to the patient's hospital choice
GMAP PROGRAM: HOW IT WORKS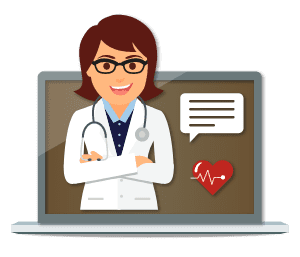 All new GMAP members meet with a VIGILINT Provider to review their medical history and prescribe medications for the member's Travel Medical Kit (TMK).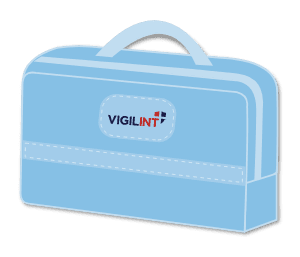 The TMK includes 34 prescriptions, non-prescriptions, and first aid supplies from various categories (antibiotics, antihistamines, GI support, respiratory medicines, etc.) and is shipped directly to the member.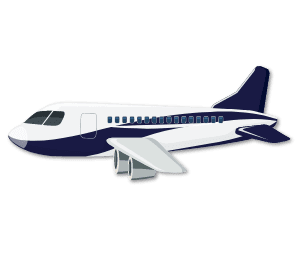 With their TMK in hand, off
the member goes on their
trip.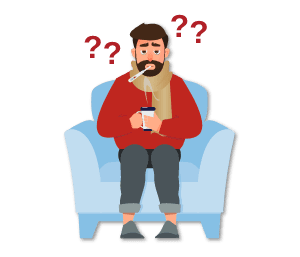 After a few days, the traveler starts to experience fever-like symptoms and stomach pains and does not know the cause. Stuck in a hotel room, they start to panic as their symptoms worsen.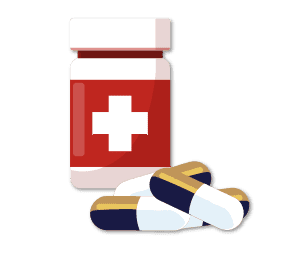 The member dials VIGILINT's 24/7 Medical Operations Center, and within 30 seconds of calling, is connected with an emergency physician who assesses the patient's situation and instructs the member on what medications to use from the TMK to treat the illness.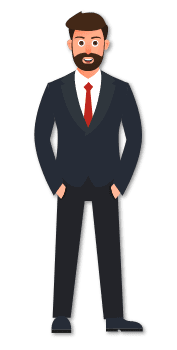 Medications from the TMK worked! The member starts to feel better in no time and can get back to their trip.
If deemed necessary, a Cleveland Clinic specialist would provide further consultation. If symptoms worsen, Medical Operations would coordinate transfer and medical evacuation to a vetted medical facility.
MEDICAL ADVISORY SOLUTIONS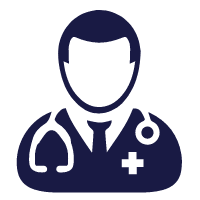 DEDICATED MEDICAL ADVISOR
Acting as an organization's Chief Medical Officer, our dedicated medical advisory team works with client leadership to develop medical strategies, policies, and procedures to support the well-being of the workforce and reduce medical risk.
Medical Direction
In-Person Support
Ad-hoc Medical Briefings
Quarterly Reports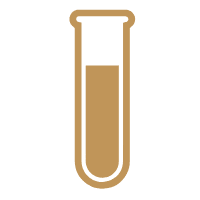 ON-SITE MEDICAL SUPPORT
Pop-up convenience care clinics for events and meetings with the availability of COVID-19 testing.
Simplified Streamlined + Onsite Medical Solutions Before, During and After an Event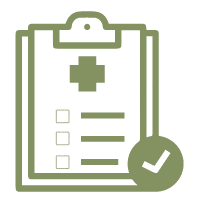 CUSTOMIZED MEDICAL INTEL REPORTS
Researched and vetted by VIGILINT's Intel Team, our intelligence reports include detailed medical threats, situational disease/outbreak awareness, medical facilities evaluations, evacuation plans, and more.
Medical Contingency Briefs
Location Risk Assessments
Travel Reports
COVID-19 / Disease Assessments
Quick Reference Guides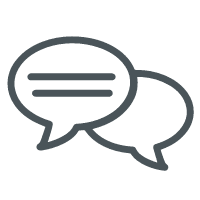 24/7 MEDICAL OPERATIONS CENTER
Operational 24/7 / 365, our MOC is a single point of contact for client leadership and members, reachable via multiple lines of communication.
Primary Entry Point for All
Medical Requests
Coordinating Resource for
Medical Advisor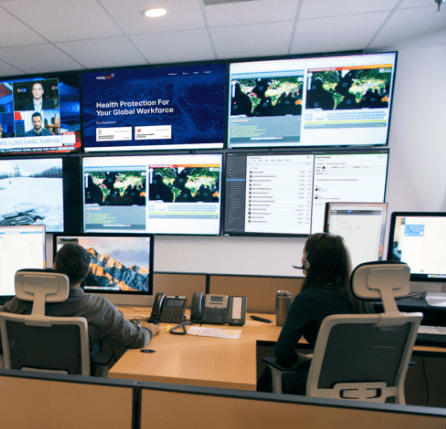 CONCIERGE MEDICINE
Each Concierge Medicine Program is tailored to the member's or organization's healthcare needs, creating a direct and personalized relationship between the member and their dedicated team of physicians. Plans also include GMAP coverage.
DEDICATED TEAM OF PHYSICIANS
Each CMP client is assigned a team of three designated concierge physicians.
DEDICATED PHONE LINE
Certain programs include an individual phone line that will ring with a specific caller ID tag.
PHARMACY + LOGISTICS
STREAMLINED COORDINATION
VIGILINT has developed a strategy that allows for maximum flexibility throughout the value chain. Our in-house pharmacy and logistics team, partnered with the Medical Operations Center and On-Call Physicians, provide focused differentiation, improved supply chain coordination, and, most importantly, an additional layer of privacy for our clients.
IN-HOUSE PHARMACY
VIGILINT created the pharmacy capability to improve safety and quality. Our Pharmacy Manager works directly with our patient interface team to enable their education of client members on their prescribed medications' use, safety, and efficacy. Understanding that travel could impact an individual's treatment regimen, our pharmacist and logistics team can create multiple contingency plans, such as avoidance of any interruption to maintenance medications.