From the opioid crisis in the U.S. to bird flu in China, we're bringing you a roundup of our major global health stories of 2017: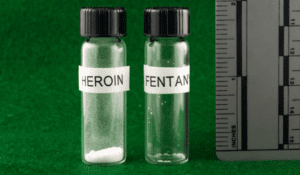 Since 2000, more than 500,000 people have died from deaths and currently, ninety-one Americans die every day from an opioid overdose. The progression of our current opioid epidemic can be traced back to three key points of origin:
1) Pain as the "fifth vital sign"— Alongside body temperature, pulse rate, respiration rate, and blood pressure, pain has been treated as a fundamental indicator. VIGILINT President and Chief Medical Officer, Sean Siler, explains: "A contributing factor creating this crisis was decades of over-emphasis on pain control… and provider payments directly linked to patient satisfaction scores. This skewed the doctor-patient relationship, such that providers felt coerced into prescribing narcotics more liberally."
2) Evolution of prescription pill addiction to heroin addiction— As addicted pill users lost access to their prescriptions or sought out a 'higher' high, they turned to heroin. Heroin provided a cheap(er), readily available alternative. And then, fentanyl came onto the scene in 2014.
3) Increased fentanyl use— The synthetic opiate is 50 times more potent than heroin and 100 times more potent than morphine. Fentanyl works just like other opioids, binding to the body's opioid receptors and creating intense feelings of euphoria. Because fentanyl is so potent, a tiny amount goes a long way. Tragically, many users are exposed to fentanyl unknowingly, as dealers "cut" fentanyl into other drugs because it is cheap and easily manufactured.  "Cutting" fentanyl into other drugs exponentially increases the danger and risk of overdose.
In October 2017, President Trump brought additional exposure to the opioid epidemic, declaring it a public health emergency. This declaration allows states greater flexibility in using federal funding, expanded access to telemedicine programs, and expedited temporary appointments for positions related to the opioid crisis.
With government officials still trying to determine the best course for combatting this epidemic, this crisis won't be solved tomorrow. While we have yet to see a concrete plan, we will hopefully see more official measures proposed in 2018. President Trump has suggested an aggressive anti-drug campaign, which will likely require millions of dollars.  What we can be sure of is that a multi-faceted treatment plan will be necessary.
---
Yemen: A Man-Made Cholera Outbreak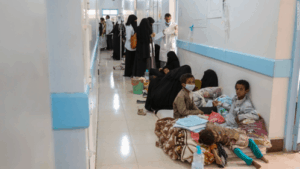 Almost three years of civil war have resulted in a man-made humanitarian disaster in Yemen.  Fighting has obliterated sanitation and water infrastructure throughout the country, encouraging the spread of disease and creating the largest cholera outbreak ever recorded. Yemen has reported a suspected 959,810 cholera cases between 27 April 2017 to 26 November 2017, with 92% of districts affected. It's extremely likely that Yemen will top one million cases before the end of 2017.
Fighting in Sana'a intensified earlier this month, as former Yemeni President Ali Abdullah Saleh renounced his party's alliance with the Iran-backed Houthis. Saleh was reportedly killed on 4 December 2017 by Houthi rebels, setting the stage for further conflict in the capital and exacerbating the already dire humanitarian crisis. As basic services and critical infrastructure continue to be targeted, cholera cases will continue to occur in Yemen's failing health system.
Increased humanitarian aid is essential to help the citizens of Yemen, which would help an estimated 16 million Yemenis access safe water and sanitation facilities.
---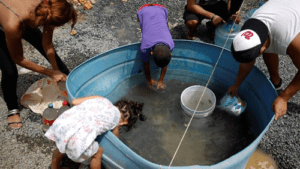 The year of 2017 brought one of the most detrimental hurricane seasons to North America in recent history and with these storms came fears of outbreaks of communicable diseases.
Hurricane Harvey buried America's 4th largest city in 27 trillion gallons of rainwater, making it the most damaging natural storms in U.S. History. Harvey's true toll on public health is still being calculated (as of Dec 6) with fears of chronic respiratory ailments resulting from mold and mosquito born illnesses and other common post-hurricane infectious diseases.
Hurricane Maria ravished Puerto Rico's existing infrastructure and inhibited citizens' ability to procure clean drinking water. The country reported an increase in leptospirosis cases in the month following Hurricane Maria, with at least 76 cases reported. Leptospirosis is a bacterial disease spread by animal urine. Most often, humans come into contact with Leptospirosis through food and water contaminated with animal urine. While Puerto Rico typically averages 63-95 cases of leptospirosis per year, officials have not declared an outbreak or epidemic.
Additionally, Hurricane Maria's devastating effects on the power grid in Puerto Rico has caused a mass IV fluid shortage across the mainland United States that continues to be felt today. Puerto Rico houses three Baxter factories, a major medical manufacturer that produces IV fluids.  While Baxter and other manufacturers work to restore operations, hospitals across the nation scramble to conserve IV fluids and maintain standards of care.
In both Puerto Rico and Houston, mental health has become the top concern as citizens grapple with the second order effects of this traumatic event. While citizens with prior mental health conditions were cut off from therapy and medication, anxiety and depression have developed in new cases as people struggle to adapt to a new norm. Loss of loved ones, property damage, insurance issues, financial burdens, and healthcare are only a few of the problems hurricane survivors face.
As we move into 2018, we're hoping to see power restored across all of Puerto Rico and increased mental health help in hurricane ravished areas.
---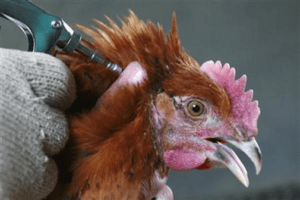 The H7N9 strain of avian influenza A has been proclaimed as having "the greatest potential to cause a pandemic." China saw its fifth wave of H7N9 this year, with cases being reported in most regions, including border areas. Between October 2016 and 3 October 2017, China reported its highest number of cases during a wave, with 766 cases reported during the fifth wave. While this upsurge in cases surely increases fears of a bird flu pandemic, the vast majority of cases occurred in individuals with exposure to live poultry. With no evidence of sustained human-to-human transmission, the threat of a pandemic is low.
One case was reported on 5 December 2017 as part of the sixth wave. In response to the fifth and sixth waves, the Chinese agricultural sector has taken on a mass poultry vaccination campaign. We expect to see additional cases reported throughout China's winter months and into 2018.
---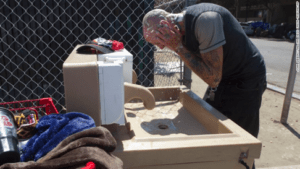 San Diego has been battling a Hepatitis A outbreak since November 2016, with 569 cases, including 20 deaths, reported in the outbreak, as of 6 December 2017. Hepatitis A is a viral disease that is typically transmitted by ingestion of fecal matter through contaminated food and surfaces or through sexual intercourse. In a city with an average of 28 cases per year, the increased number of cases is startling, though the outbreak is showing signs of slowing.
While the outbreak has been declared a public health emergency, the vast majority of cases have been detected in homeless citizens and drug users.
Alongside San Diego, Kentucky, Michigan, and Utah have reported Hepatitis A outbreaks. Like San Diego, homelessness and illicit drug use are common risk factors. Public health officials across these states have primarily focused on vaccination and sanitation to prevent transmission.
---

We've got you covered on the nitty-gritty details of herd immunity and how infectious a disease really is. The bottom line is this: immunizations protect both you and the surrounding population from getting sick. This year, we've seen outbreaks of measles in Minnesota and throughout Europe and mumps in Texas when small populations choose not to immunize themselves. If vaccination coverage continues to fall in the United States, we'll be seeing more frequent outbreaks of vaccine-preventable diseases.
---
Wrapping up 2017, we're looking forward to seeing what 2018 holds. We'll be recapping major global health stories throughout the year over on our blog, so make sure to check back in!