The city of San Diego, California, has been battling an outbreak of the hepatitis A virus (HAV) since November of 2016.  To date, the outbreak has taken 16 lives and has led to over 300 cases. On September 1, 2017, San Diego's public health officials declared the current hepatitis A outbreak a public health emergency after initial sanitation, education, and vaccination programs proved inadequate.
Hepatitis A can be spread a number of ways; through sharing intravenous needles, sexual contact with an infected person and through the consumption of food or water contaminated by infected fecal matter – often the result of poor hand-washing hygiene. The latter being the more common path of transmission, which often leads to high infection rates among homeless populations. Nearly 48% of San Diegans without housing are living on the streets (approximately 3,231 individuals – the fourth largest homeless population in the US) making this outbreak a critical public health matter.
Prior to the public health declaration, the city's officials faced criticism for their handling of the crisis. According to an article in the Voice of San Diego, the initial pilot program to install hand washing stations only resulted in two additional hand-wash stations, and those were located miles away from downtown, where the majority of the homeless population resides.  It was not until the Chief Administrative Office of San Diego County sent a letter demanding the city increase their efforts immediately that the city announced new protocols to help protect the city's homeless and curtail the spread of the disease.
The new sanitation standards include regular (every other week) 'sanitary street washings' with chlorinated water, 40 new hand-washing stations, and a plan to improve access to public restrooms. Albeit delayed,  the new sanitary procedures were inspired by Los Angeles' Hepatitis A prevention campaign. As Dr. Wilma Wooten, one of San Diego's public health officials noted, "L.A. has had no local cases of hepatitis A related to the strain [seen] in San Diego," she said. "It makes sense that, if they're doing it there and they haven't had any cases, it could be beneficial here as well."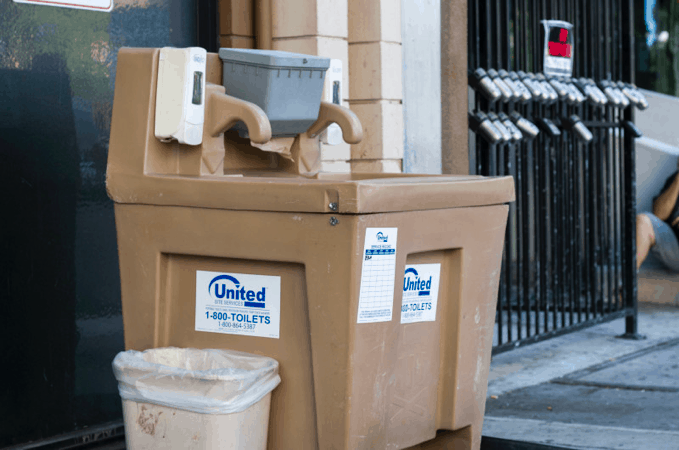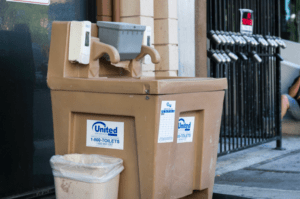 And just this morning, San Diego's Mayor Kevin Faulconer gave a news conference announcing plans to erect three large temporary shelters for hundreds of the city's homeless. Each structure will offer 100 clean beds and access to public restrooms and showers. Additionally, by declaring the public health emergency earlier this month, the city is likely to have an easier time seeking additional state funding for the new sanitation measures; however, it may take the California State Legislature months to review and approve new funding.
Finally, the city is also looking to expand on their current vaccination program and plans have been announced to open several more mobile vaccinations centers in the city's public libraries. Vaccination programs have played a key role in preventing the spread of the hepatitis A virus in other Californian cities. A 2009 study based on San Francisco's homeless population found that infection rates decreased by 80% in the years following the introduction of the hepatitis A vaccine. However, until public health officials can distribute vaccines to the city's unvaccinated population, proper hygiene and sanitation are the best methods for mitigating risk.