As more and more Americans engage in international travel, it's worth considering the ways in which the stresses of traveling can impact mental health.
Taking a trip to a new place is an exciting opportunity to experience a different culture and expand one's perspective, but it can also be stressful. According to the World Health Organization, mental illness is one of the three most commonly encountered health crises afflicting travelers; the other two are physical injuries and cardiac events. Yet, in spite of its prevalence, mental health remains a deeply stigmatized issue in the United States. This stigma can prevent people who might otherwise benefit from treatment from seeking out the help they need. Below, you'll find a few ways to take a proactive stance on protecting your mental health on your next business trip or adventure!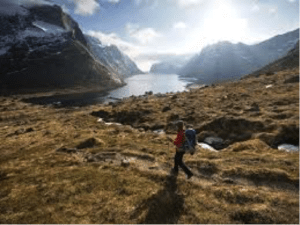 Have a discussion about mental health with your doctor prior to travel

One of the easiest ways to ensure that your journey is enjoyable is to talk to your doctor about both your physical and mental health. In addition to assessing whether or not you are fit to travel, medical professionals can provide guidance on how to mitigate stress while traveling and suggest over-the-counter medications or write prescriptions that can alleviate symptoms of common travel-related illness or discomfort.

Do your research

Prepare an itinerary that surrounds activities and commitments with some extra time to deal with the unexpected. Make a list of what to pack and what needs to be accomplished. Planning ahead can reduce the stress of worrying about forgotten items, missed appointments, or unpaid bills. Also remember to read up on the drug laws in your destination country, to ensure that you're able to pass through customs with the medication you need.

Familiarize yourself with resources in the area
The mental health treatment landscape varies from place to place. Take some time to identify a mental healthcare provider in your destination prior to travel. The US embassy can be helpful for finding mental health services in your area.
Eat healthily and exercise regularly while you're away
By now it's common knowledge that there is a strong correlation between our physical and mental health. Physical activity and a nutritious diet are critical (and simple!) ways to ensure that you get the most out of your trip.
Sometimes symptoms of poor mental health may not show up until after returning from your travels. It's always a good idea to pay your doctor a call or a visit once you're back home.
These are some of the best ways to take decisive action to protect your mental health when traveling. For some of the ways in which VIGILINT can help put your mind at ease, check out some of our offerings below:
Global MedAssist Program – For the global traveler
Corporate Medical Advisory Services – For the global workforce
Travel Medical Kits – For when illness strikes anywhere, anytime