In recent years, terrorist attacks, active shooter events, and other major traumatic incidents have dominated headlines and proven that tragic events can occur indiscriminately and without warning.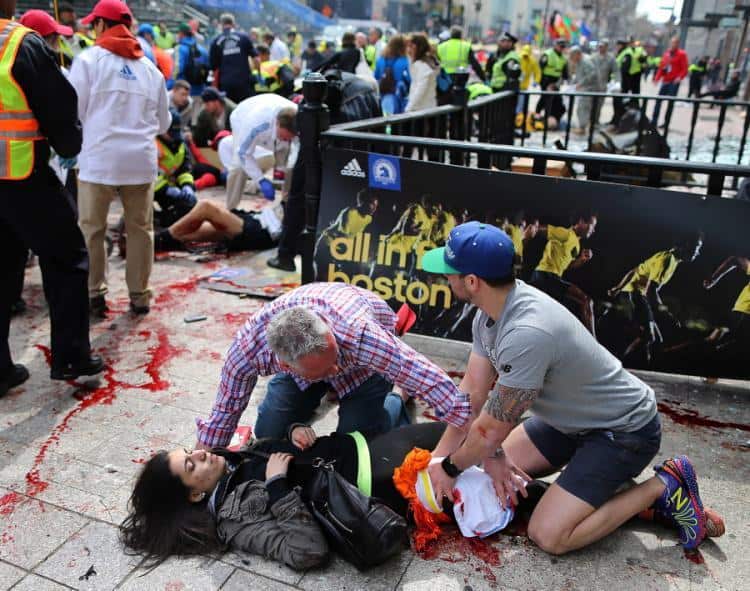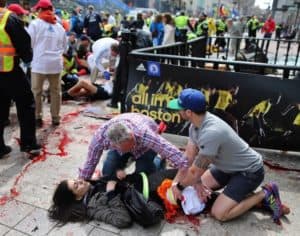 The FBI reports 220 incidents of active shooters within the U.S. from 2000-2016, resulting in 661 killed and 825 wounded. In 2017, mass casualty events in Las Vegas and Sutherland Springs, Texas occurred just 34 days apart. In addition to violent attacks like the Boston Marathon Bombing, traffic and other accidents leave us all facing the possibility of encountering someone with a severe external bleeding injury.
In the days following the Las Vegas shooting, accounts surfaced of quick thinking bystanders that worked to treat gunshot wound victims using objects on hand. An ad hoc tourniquet may have saved the life of one Las Vegas victim, who arrived at the University Medical Center of Southern Nevada with a belt tied to his thigh.
The chaotic initial moments after trauma are critical to saving the life of anyone affected by an external hemorrhage. In serious cases, death can occur in as little as 3 minutes.
Nationwide, response times of Emergency Medical Services vary, leaving bystanders to provide immediate life-saving assistance to stop the bleed.


In 2015, the White House launched the "Stop the Bleed" Campaign to bring awareness to these facts. The campaign reiterates that bystanders will always be the first people on the scene to respond to a crisis, and supports an effort to train, equip, and empower bystanders to help in a bleeding emergency before professional help arrives. According to a National Academies of Science Study, trauma is the leading cause of death for Americans under age 46.
Dr. Jason Pickett, a VIGILINT Physician and current Deputy Medical Director of Austin-Travis County EMS describes the importance of bystanders: "Those who die of external bleeding die needlessly. Serious external hemorrhage can cause death in a few minutes, well before a professional rescuer can get to the patient's side. That patient's life is in the hands of the nearest bystander. Control of life threatening bleeding is easy to learn and requires little in the way of equipment and is well within the abilities of anyone who devotes just a little time to learn it."
VIGILINT's team of experienced Emergency Medicine Physicians can advise on appropriate training for the traveler who may encounter a bleeding emergency, and Medical Contingency Plans are provided upon request based on location to educate travelers on local hospitals and blood banks.
VIGILINT stands ready to advise, train, and equip your global workforce and prepare individuals for effective outcomes in the face of tragic events.