Hong Kong is experiencing a significant seasonal flu outbreak, with over 200 dead since May; this summer's strain has infected thousands more and hospitals have been overloaded with new patients. According to the Hong Kong Center for Health Protection, over 2,000 new cases were reported in the last week, with cases predicted to rise. Aside from the immediate complications for those infected, the flood of flu patients impacts local hospitals' ability to care for other acute concerns including patients experiencing heart attack, stroke, and trauma.
Seasonal influenza is a communicable respiratory virus. Symptoms present quickly and can include fever, cough, runny or stuffy nose, muscle aches, sore throat, headache, and fatigue. The illness is usually mild; however; in more vulnerable populations, influenza can lead to hospitalization and even death. Young children, adults over 65, pregnant women, and those with certain chronic conditions are at higher risk for serious complications from the flu.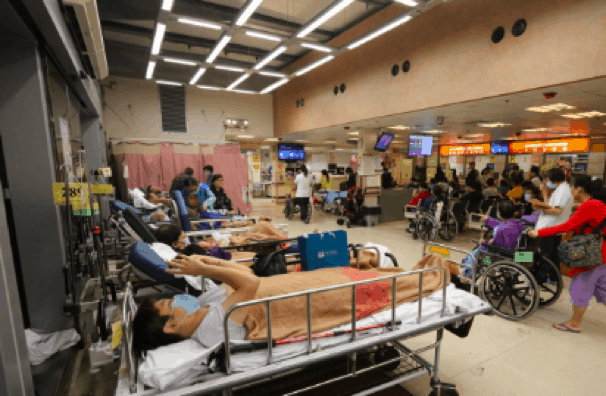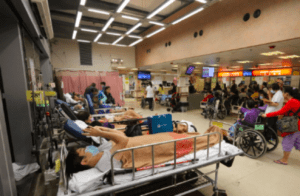 Hospitals in Hong Kong are struggling under the strain of new cases; the South China Morning Post is reporting that public hospitals are already overflowing with some hospitals at 124% of capacity. Patients line the hallways and fill waiting rooms, waiting eight hours to be seen by a doctor and up to 24 hours before a bed becomes available. In an effort to help with the surge of patients on public hospitals, the local government appealed to physicians but fewer than ten doctors volunteered. At the time of publication, all hospitals VIGILINT has previously recommended are full.
Like many subtropical regions, Hong Kong experiences two influenza seasons per year; this year's summer flu season has been significantly worse than previous seasons. There are several possible explanations to understand why: a mutation in the flu strain making vaccinations less effective, the outbreak coinciding with the tail end of effectiveness for last year's vaccine, and low vaccination rates among the general population.
The local government is working to enact special measures to relieve pressure on the public hospital system. According to an article in the South China Morning Post, the Hospital Authority has already committed $2.5 million USD to securing additional beds at private hospitals. Additionally, the Hong Kong Standard is reporting that the Hong Kong Department of Health has released their reserve of 250,000 doses of Tamiflu to local pharmaceutical firms. Secretary for Food and Health Sophia Chan Siu-chee has been careful not to raise concerns over the amount of the drug in stock, but the move makes it clear that these medications are currently in high demand.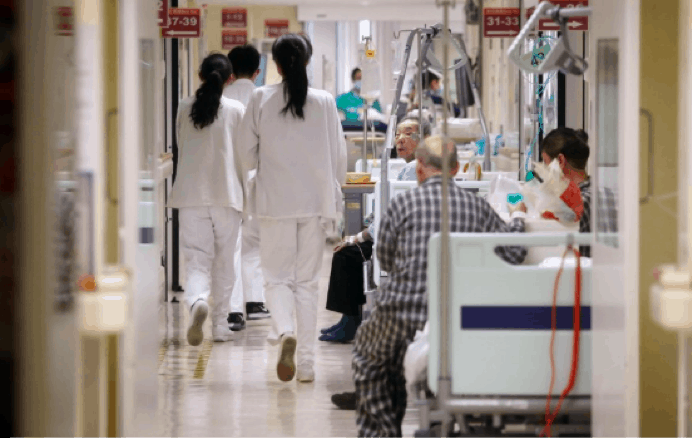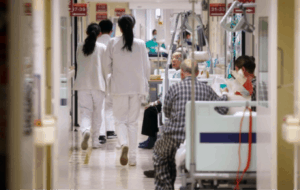 While Hong Kong is certainly experiencing stresses on its system, virus mutations or poorer initial infrastructure would make a similar outbreak much worse. As VIGILINT's Chief Medical Officer, Dr. Sean Siler, reminds clients, "Viruses mutate naturally, so it is only a matter of time before we have a strain that will pose a serious challenge to already stressed healthcare systems." Individuals and corporations must take active precautions to prevent infection and protect their employees, especially while traveling abroad.
Influenza precautions are fairly simple:
The best way to avoid contracting influenza is to get vaccinated yearly
Avoid contact with sick people
Wash hands often with soap and water
Avoid touching your eyes, nose, and mouth
Individuals should consider bringing a prescription of Tamiflu or Relenza while traveling; consult a VIGILINT physician to determine which medication is appropriate. Corporations operating in Hong Kong should ensure prompt access to drugs like Tamiflu and Relenza for their employees, preferably through an onsite or easily accessible stockpile. Travelers should contact VIGILINT for hospital recommendations as previously recommended hospitals are currently full.