February – a month dedicated to all things heart shaped – has fittingly been dubbed American Heart Month. It is the time of year for us to consider our heart health and to raise awareness of the risks of heart disease. And if you think you're seeing a lot of red today – you're not mistaken. February 1st has been dubbed "Wear Red Day" as an effort to raise awareness for cardiovascular diseases.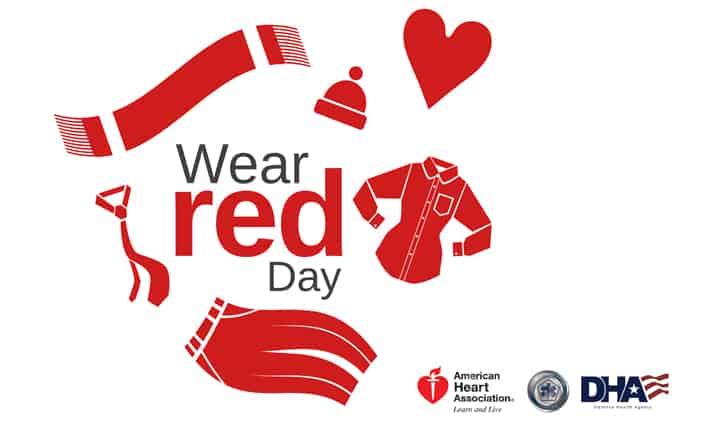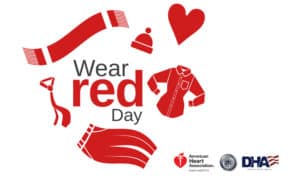 As you plan your Valentine's Day dinners with loved ones or Galentine's parties with friends, take time to think about the state of your heart. Do you possess the three major risks to heart disease – high blood pressure, high cholesterol, or smoking? Are there any ways that you could mitigate these risks?
Heart disease continues to be the leading cause of death in the United States, accounting for almost one out of every four deaths. It not only affects individuals later in life but has also been found in an increasing number of younger adults. At this time, more than half of the population in the United States has one of the top three risk factors for heart disease.
As rates of heart disease continue to rise, we must educate ourselves on the effects of this disease and how to live fulfilling lives in spite of it. A key concern for those living with heart disease is in regard to travel. Individuals with heart disease want to know when the best time to travel is, where the best places to go are, and how they can lower their risk for a heart attack while on vacation.
In response to these inquiries, physicians and researchers have identified the safest ways to travel with a heart condition. The following are some of their tips:
1. Consider your destination. Extremely hot or cold weather places a greater strain on your heart. Locations with higher altitudes also increase your chances of a blood clot. Consider traveling to places with a moderate climate and lower altitudes to help prevent the exacerbation of a heart condition.
2. Maintain a healthy diet. Even though everyone likes to splurge on vacation, try to eat the same as you normally would at home. Avoid salty snacks, alcohol, and sugary drinks. Try to pick healthier foods at restaurants and drink more water to stay hydrated.
3. Stay active. If traveling long distances on a plane or by car, try to get up and move around every couple of hours. Blood clots are more apt to form while sedentary for long periods of time. Once at your destination, plan time to take a walk or do some other physical activity. Anything to get you moving will help reduce stress and lower your risk for a heart attack.
4. Plan ahead. Having a plan can significantly reduce the stress of a vacation. Allow extra time at the airport, plan times to rest throughout your trip, and plan places to eat ahead of time that have healthier options.
5. Talk to your doctor. Make sure your doctor is aware of your travel plans. He or she can determine which immunizations you need, get all of your medications prescribed, and give you pointers on how to best deal with your specific condition while traveling.
Although these tips help to alleviate the fear of traveling with a heart condition, there is always the possibility that something could happen while on vacation. If you or your traveling companion find yourselves in a medical emergency situation, VIGILINT offers a comprehensive Global MedAssist Program (GMAP), which includes access to our 24/7 operations center and board-certified emergency medicine physicians, as well as a medical evacuation to your hospital of choice. Enroll online or contact VIGILINT for more information: 1 (919) 914-0900.