The Trump administration is reversing its COVID-19 vaccination strategy by authorizing the release of Pfizer-BioNtech and Moderna's federally stockpiled vaccines. The previous policy withheld half the purchased doses to ensure the supply necessary for second doses, and states could only receive vaccines based on their adult population size. The new distribution strategy unveiled yesterday is intended to provide dosages in each state for residents aged 65 and older and those with high-risk medical conditions. The plan includes expanding the vaccination locations from just hospitals to pharmacies, federally supported health centers, and mass vaccination sites.
Critics argue that releasing stockpiled doses does not address vaccine distribution issues and instead could lead to individuals missing their second vaccine dose, critical for full immunization. However, the US Department of Health and Human Services Secretary Alex Azar states the reason for the change is because the administration is confident that production rates will ensure second dose availability.
The dramatic policy change coincides with President-Elect Joe Biden's plan announced last week. The President-Elect's proposal intends to release nearly all available vaccine doses and increase vaccination sites. Biden's strategy aims to administer 100 million vaccine doses within the first 100 days (1 million doses a day) of his presidency. As of January 14, about 11.2 million Americans have received their first shot.
Risks of Missing or Delaying Second Dose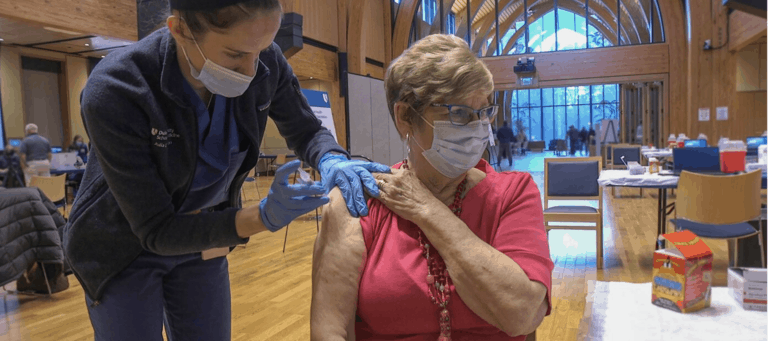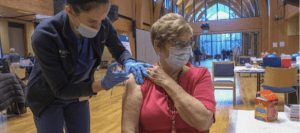 Dr. Anthony Fauci, America's leading expert on infectious disease, notes the Biden team is "completely committed to giving the second dose on time." Critics of the Biden plan (much like the critics of Trump's plan) worry that releasing the vaccine stockpile could cause individuals to miss their second dose if vaccines' production does not increase fast enough. Many scientists believe that the rollout must follow the protocol used during the trials; individuals should get the second dose at the recommended 3-4 weeks as delaying the additional dose could impact immunity. The FDA strongly advises against changing the US dosing schedule due to a lack of medical evidence. However, the current administration assesses production will now be able to ensure supply for second doses.
Evidence shows that a single dose of either the Pifer-BioNtech vaccine or the Moderna vaccine, the only vaccines with Emergency Use Authorization (EUA) in the US, appear to provide some short-term protection against COVID-19. However, there is no proven statistically significant evidence on how one dose affects long-term immunity. Pfizer reports 52.4% efficacy between the first and second doses, but immune response takes about 10 days to spike. There is no evidence that the first dose's protection lasts longer than 21 days since all participants received the second dose on time. Moderna reports 80.2% efficacy two weeks after the first dose, but this subgroup only has 46 participants. If the new policy causes individuals to miss their second dose, it is unknown if their vaccination would still be effective.
The UK prioritizes administering the first dose of the vaccines to as many individuals as possible over stockpiling second doses. There is some significant evidence to suggest the UK authorized Oxford/AstraZeneca vaccine can provide some immunity after only one dose. Notably, the AstraZeneca vaccine trials include subgroups with delayed second doses, unlike Pfizer's and Moderna's trials. AstraZeneca reports 73% effectiveness for trial participants who only had one standard dose. Trials also find that delaying the second dose even up to 2 or 3 months increases its efficacy. The Oxford Vaccine Group asserts that the immune system will remember the first dose whether the last shot occurs at 3 weeks or 3 months. It is also important to note that both Pfizer and Moderna vaccines utilize mRNA, whereas the AstraZeneca vaccine is adenovirus-based.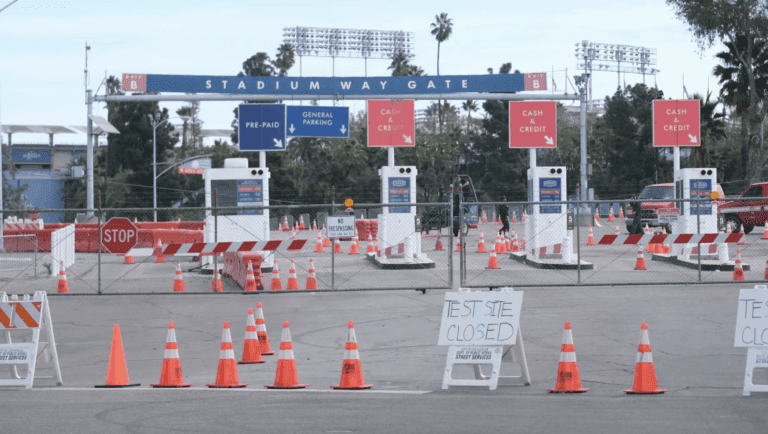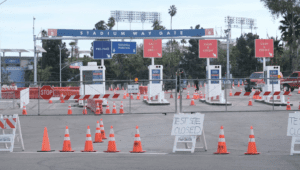 Identifying the Problem: Distribution Capacity
 Some officials in the US argue that Trump's and Biden's vaccine plans misidentify the problem. They argue vaccination numbers are low not because the federal government is withholding doses but because the current health system does not have the capacity to distribute and administer them. Hospitals have less staff than before the pandemic, and that staff must also work overtime to meet the increased demand. US facilities can administer approximately a third of the total doses they receive each week at the current pace. Unleashing federally withheld vaccines may not fix this problem. Even if vaccine production improves, there must be health professionals to administer the vaccines. Without improving vaccine distribution, it will not matter how many doses are available.
When federally stockpiled vaccines are released, it will take several weeks to assess if they can be distributed at a faster pace.
Identifying the Problem: State Policy 
Strict state rules regarding priority groups receiving the vaccine contribute to the slow rollout. Some healthcare workers who have priority are declining vaccines, which is hurting overall vaccination statistics. The previous CDC guidance of prioritization includes individuals aged 75 and older and essential workers, but state requirements vary. Some states allow individuals aged 65 and older to receive the vaccine, while others require a person aged 80 and over. The federal government can release more vaccines and reduce age recommendations, but rates will continue to be slow without a state policy shift.
Keys to Success 
Three things need to occur to increase vaccination rates:
Increase vaccine supply
More staff and clinics
Reduce state group restrictions
Both plans hinge on sufficient vaccine production to provide the necessary second dose within the proper timeline. Pfizer plans to distribute 200 million doses of vaccine in the US by July 31, 2021. Moderna also aims to deliver 200 million doses, but their timeline is a month earlier than Pfizer in June 2021. The US government also has the option to buy an additional 300 million Moderna doses. Both the Biden and Trump teams are confident that production will be sufficient to provide the second doses after releasing the stockpile. Individuals working in Operation Warp Speed are still closely monitoring manufacturing levels.
Also, Biden expresses a willingness to use the Defense Production Act. This wartime law compels companies to make vital supplies and national defense products to increase the vaccine supply. If Biden authorizes the Defense Production Act, then vaccine production will likely increase. If vaccine production can scale at the necessary speed, this will mitigate the risk of missing the second dose.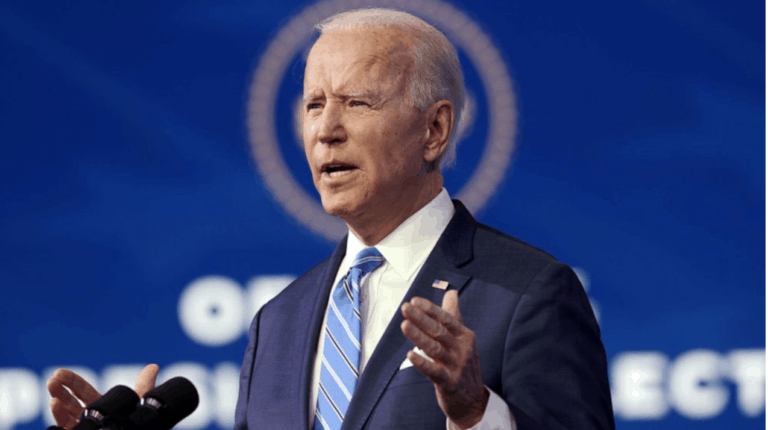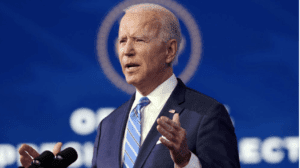 Future supply also depends on the approval of more vaccines. If the FDA authorizes the AstraZeneca vaccine, which has ongoing US-based trials with longer delayed second doses, scientists and physicians may be more comfortable with changing dosing schedules. Approval of the Johnson and Johnson vaccine, which only requires one dose, will also ease the logistical burden. Officials predict both vaccine authorizations will occur in February at the earliest. If approved, both vaccines will increase the overall supply's availability, which will enable more people to receive their vaccinations sooner.
The Biden administration also aims to improve vaccine distribution mechanisms. The President-Elect plans to fund federal vaccination sites and mobile units for high-risk populations within his proposed COVID-19 stimulus package. Federal agencies such as FEMA, the CDC, or even the US military could manage these sites. These sites can lessen the American health system's strain and allow more individuals to receive the vaccine. This proposal builds on the new Trump policy of enabling pharmacies, federally funded health clinics, and mass vaccination sites to administer the vaccines.
Strict state policies around vaccination priorities will continue to hinder overall vaccination rates. The Biden and Trump administrations cannot force states to change their policies, but the administration can update current CDC guidance, impacting state policies. FDA Commissioner Dr. Stephen M. Hahn advises states to vaccinate lower-priority groups (while still adhering to government guidelines) if their supply allows it. Hahn states that expanding vaccination groups "will go a long way toward using these vaccines appropriately and getting them into the arms of individuals."
Additionally, CDC guidance still assumes a limited vaccine supply, which is why the policy shift only reduces the age recommendation to 65 and younger people with certain health conditions such as weak immune systems. This underlying supply assumption can change if vaccine production increases. It is too soon to see how states will amend their vaccination policies.
Further Analysis 
Dr. Anthony Fauci assesses the President-Elect's goal of 100 million shots in his first 100 days as both a challenge and an unprecedented effort. Reports show Biden's transition members are infighting on this plan's feasibility. Given the new policy shift, this goal is becoming more attainable. The details of President-Elect Biden's plan is currently broad and speculative. A more detailed plan will enable a more precise analysis. Dr. Eric Ossmann, VIGILINT's Chief Medical Officer states: "VIGILINT recommends that all adults should be vaccinated as soon as possible based on their States prioritization plan and availability."