As we move into 2023, the situation globally continues to evolve. The COVID-19 pandemic is likewise changing rapidly, and in some ways, that wasn't fully anticipated as the previous year came to a close. As new trends, data, and circumstances emerge, projections and guidelines around COVID-19 will need to change, update, and adapt. Similarly, the steps individuals take to remain safe and healthy should consider this new data.
A Resurgent Pandemic
COVID is striking back. While the projections over the second half of 2022 suggested that the pandemic was moving into an endemic phase–COVID as a consistent yet non-disruptive part of everyday life–the reality is that the number of cases has been on an up-trend for the last six to eight weeks. At the time of this writing, the CDC Data Tracker reports that "there are 628 (19.5%) counties, districts, or territories with a high COVID-19 Community Level, 1,351 (41.9%) with a medium Community Level, and 1,241 (38.5%) with a low Community Level." This represents a 10.6% increase in the number of counties or territories with a high level of community transmission, with 49 out of every 52 jurisdictions nationwide exhibiting either a high or medium Community Level. 
Nationwide, the number of reported new cases is also on the rise. As of 4 January 2023, weekly cases are up over 16% compared to the previous seven-day average. The total number of reported cases nationwide has reached 101,094,670.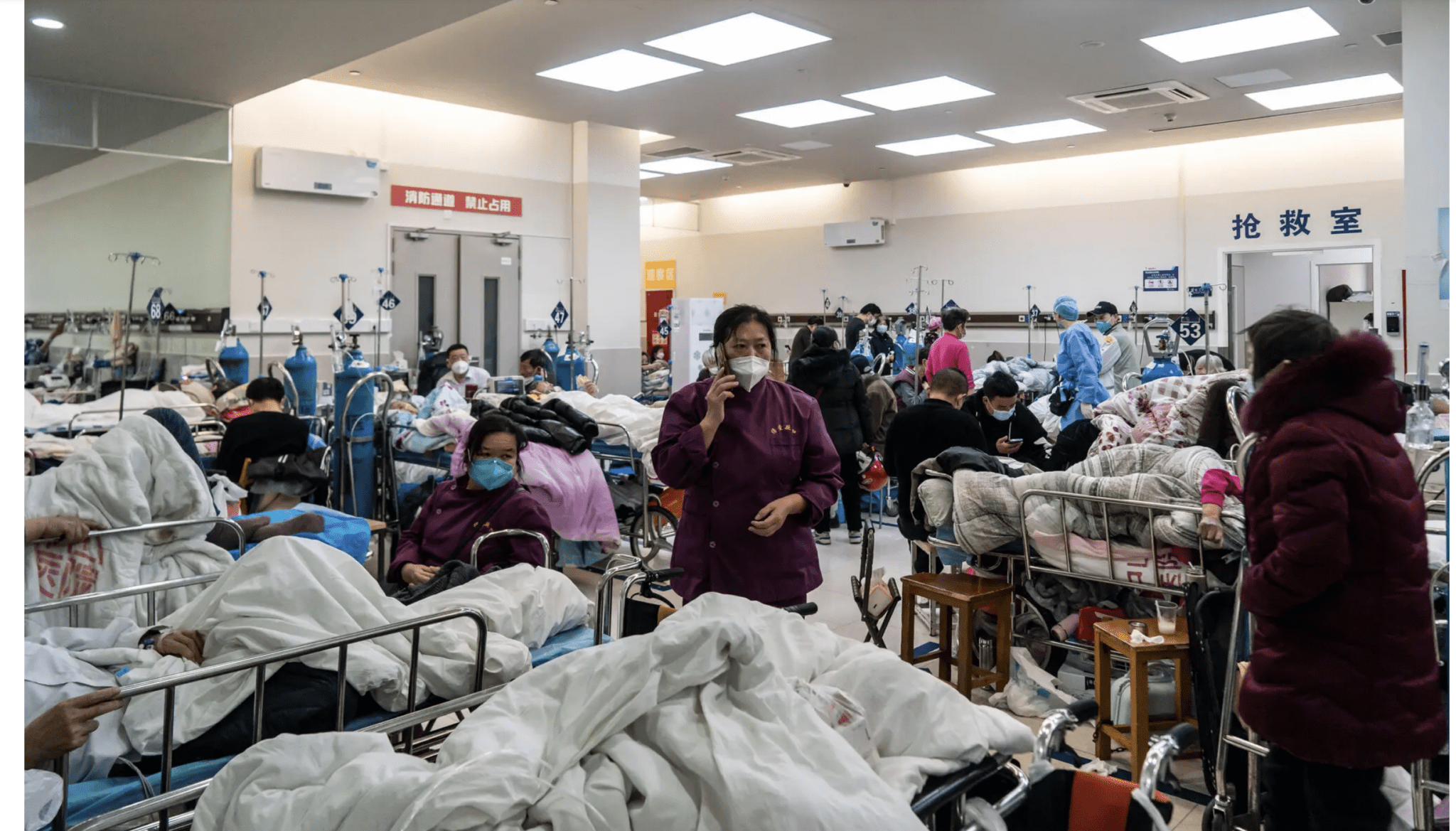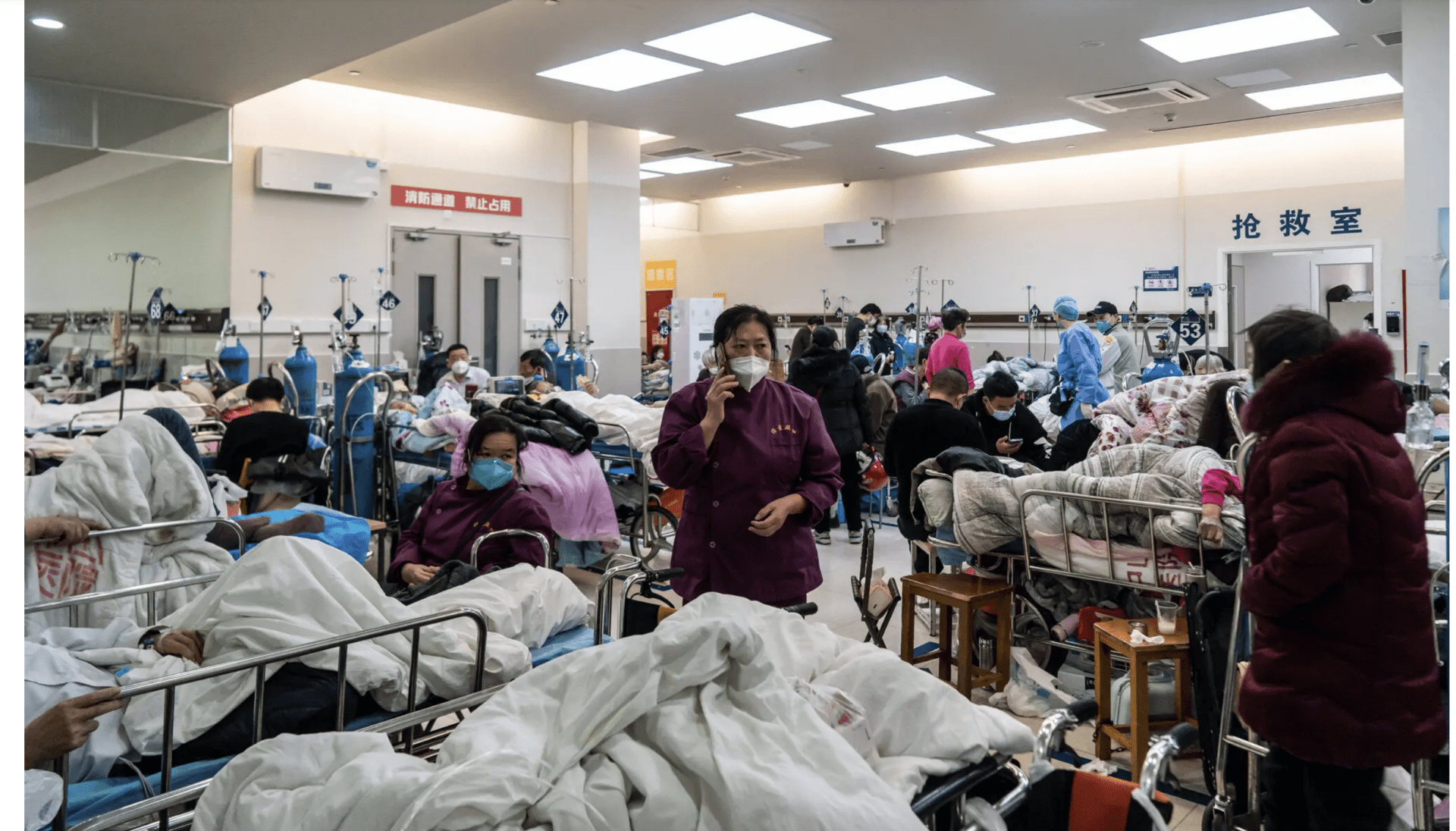 A Wave of Cases in China
For good or ill, China remains at the center of the COVID pandemic. After relaxing the "Zero Covid" policy and removing some travel restrictions, the PRC has seen a surge in COVID cases, with anecdotal reports of hospitals and clinics being overwhelmed. The official response from Beijing has led to international scrutiny, with the World Health Organization alleging that the Chinese government is deliberately under-reporting the pandemic's impact on that country and the number of deaths involved. This, in turn, has provoked ire from Chinese officials, who counter that such allegations are politically motivated and do not reflect the reality of the pandemic in China. 
In response to the surge of COVID across China, particularly in its largest cities, many nations have restricted travel from the PRC. Currently, more than a dozen countries have implemented some form of travel restrictions, and more may soon follow. A majority of EU member states desire mandatory COVID testing for travelers coming from China, with France, Spain, and Italy already doing so. The US announced mandatory testing for travelers from China in the closing days of 2022, and that policy remains in place now. 
New Variants and New Concerns 
The Omicron variant of COVID-19 was, in many ways, the biggest news of the pandemic in 2022, and in 2023 Omicron remains dominant and is presenting new sub-variants. Of particular concern is XBB.1.5, a sub-variant of Omicron with the potential for rapid spread and an increasingly aggressive presence in the United States. 
Per the EU's European Center for Disease Prevention and Control, XBB.1.5 may have a significant growth advantage over previous variants–as much as 109% in the United States and 113% in the EU. Concerns about XBB.1.5 are based on this growth advantage and a high level of immune escape relative to previous variants–the ability to evade the body's immunity. While XBB.1.5 is not currently the dominant strain in the European Union, it is the current resurgent variant in the United States. Potentially the most transmissible variant yet, XBB.1.5 accounts for a quarter of recent new cases in the US and more than 70% of new cases in the northeastern part of the country. Further growth of this variant is likely, as is an overall increase in the number of new cases overall.
What to Do About COVID
With these changing circumstances and the resulting policies and concerns, we are left with one fundamental question for the individual: what should we all do to stay safe and healthy during this new phase of the pandemic. In light of a new, potentially more virulent variant and new international travel restrictions, some public health officials are suggesting that we all return to the basic practices intended to limit transmission and infection: 
Masking

Self-testing;

free at-home tests are currently available via the CDC

Staying home if you have suspected or confirmed COVID-19 

Avoid contact with people who have suspected or confirmed COVID-19

Exercise caution and good judgment if you have had contact with people who have suspected or confirmed COVID-19

Practice good hand hygiene via regular and effective handwashing
COVID-19 is still evolving, both as a virus and as a public health concern, and that means we must all stay vigilant and informed about our local circumstances. The CDC's Data Tracker is an excellent place to start, with a county-by-county breakdown of the current state of the pandemic in the US.