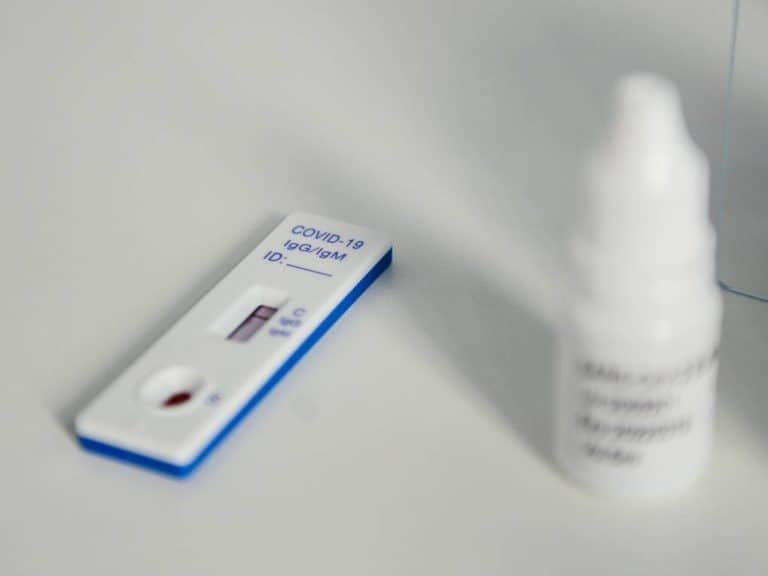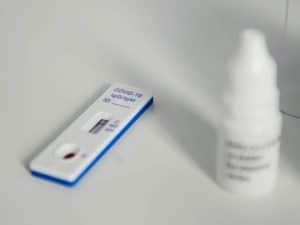 Serological testing, also known as antibody testing, is a critical element of discussion when determining how and when the country will reopen. The process requires a blood sample to detect the presence of neutralizing antibodies (IgM, IgG) against a microorganism. Serological antibody tests are unlike polymerase chain reaction (PCR) diagnostic tests as the latter specifically tests for an active SARS-CoV-2 (the virus causing COVID-19 disease) infection – revealing if someone is currently infected.
The promise of serological testing, however, lies in the assumption that individuals who have had COVID-19, whether they have known it or not, will have neutralizing antibodies to the disease rendering them immune to future infections, and be considered as potential donors for convalescent plasma, a possible treatment for COVID-19. For front-line healthcare workers, return-to-work screenings, and communities at-large, effective serological testing processes could create a path forward from the pandemic. As an example, a healthcare worker whose test shows COVID-19 antibodies in their system would have some level of immunity and likely not be able to get reinfected anytime soon, providing a much-needed relief in a currently overstressed healthcare system.
FDA Guidance on COVID-19 Serological Tests
The distribution of antibody tests to public state labs has been expedited via a COVID-19-revised FDA policy allowing manufacturers to ship tests once they have been validated, but without the rigorous, proven-accuracy process normally mandated by the FDA. The FDA has not granted approval on any one test but has given EUA (emergency use authorization) to several US companies (including Cellex Inc., Ortho Clinical Diagnostics, Inc., Chembio Diagnostic Systems, Inc., and Mount Sinai Laboratory) to accelerate the distribution of lateral flow immunoassay COVID-19 serological tests.
The FDA has cautioned the use of serological tests as the sole determinant to diagnose COVID-19 past infections for several factors. Firstly, not all tests on the market have been evaluated by the FDA. Secondly, due to the limited research on SARS-CoV-2 and COVID-19, it is unknown exactly when the antibodies would present themselves. An individual could test negative for COVID-19 antibodies one day, but the antibodies could appear just a few days later, making on-going testing a critical component for accuracy.
Scientific COVID-19 Antibody Studies
There are several large scale COVID-19 antibody studies occurring, including one in Los Angeles County, California, as a joint effort between the LA police department and the University of Southern California. First-round results after testing 900 people show that the number of infected persons in Los Angeles is 55% higher than the reported number, and the fatality rate much lower. Nation-wide implications from the study's initial batch of data suggest 2.8%-5.6% of the population have antibodies, meaning 221,000-442,000 adults out of the US population of 8 million.
The results give weight to new global evidence and updated guidance from the CDC that up to 25% of confirmed COVID-19 cases are people who are asymptomatic (no symptoms present) and self-resolved. This study is currently undergoing peer-review and there has been pushback from the medical community over the flaws of large population antibody testing and spreading false hope of immunity. While the presence of antibodies can protect you from diseases caused by other viruses, it has yet to be proven with COVID-19.
Last week the WHO issued a warning that while serological tests reveal COVID-19 antibodies and who was asymptomatic and recovered, "that does not mean that the person is immune." The statement stressed that not all individuals who have recovered from COVID-19 will develop the immune-fighting antibodies that could help ward off future infections. Dr. Mike Ryan, WHO's Executive Director of Emergencies Program, stated that researchers are still evaluating the duration of antibodies protection against COVID-19, and "nobody is sure [yet] whether someone is fully protected against having the disease or being exposed again."
Serological Testing to Help Reopen the Country
Despite these concerns and clear limitations of serological testing, the push for widespread antibody testing is advocated by lawmakers and leading public health leaders alike, including Dr. Fauci, the US leading infectious disease expert and member of the White House Coronavirus Task Force. Determining who has some immunity could give a major boost to restart society and make people feel safe returning to work. Although Fauci stated concern over the validity and "calibration" of tests that have been "flooding the market," he has also said that serological tests have great value in detecting how widespread the virus is for future modeling and COVID-19 predictions and allows the "the capability of identifying, isolating and contact tracing" to control the spread of future COVID-19 infections.