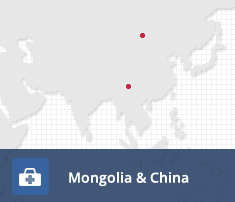 A Multigenerational Family Vacation To Asia
MEDICAL CONTINGENCY PLANNING
Challenge:
A client is taking their family on a three-week international trip with stops in multiple countries, including Mongolia, Tibet and China. Participating family members have ages ranging from 5 – 70+. The Family Office Director is concerned about pre-travel medical advice, direct medical support, and how to access the best local medical resources and develop an evacuation strategy if anyone is seriously ill or injured.

Solution:
A pre-travel medical assessment is completed to provide the family with critical vaccinations and educate them about endemic risks. Family members also receive Travel Medical Kits customized to their individual needs. VIGILINT develops a comprehensive Medical Contingency Plan to identify all local, pre-vetted medical providers and facilities and actions to be taken in case of an emergency. During the course of the trip, a VIGILINT physician remains on-call 24/7.
Results:
The three-week tour occurs without any major incidents. All family members participate in the entirety of the trip. The VIGILINT physician addresses one medical event, preventing a disruption of the itinerary, and fields questions ranging from altitude illness prevention to how to account for changes in time zone when taking anti-seizure medication.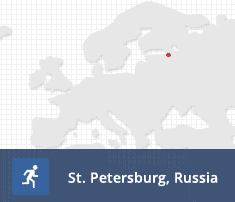 Navigating St. Petersburg Without Losing Access To First-Class Care
SPECIAL EVENT MEDICAL SUPPORT
Challenge:
A client is traveling to St. Petersburg with members of his family and friends to partake in a five-day tour of the city and surrounding areas. The client profile is such that a security detail will be accompanying the group. The healthcare system in St. Petersburg is a confusing array of public and private facilities, and the group will take several day trips a few hours outside of the city to areas where the emergency medical care is rudimentary.

Solution:
A comprehensive Medical Contingency Plan is developed to identify the highest quality medical facilities and providers in and around St. Petersburg as well as direct points of contact and immediate actions to be taken in the event of a medical emergency. A VIGILINT emergency physician, with advanced medical equipment and medications, is detailed to provide on-site medical care, including the security team protecting the group.
Results:
The five-day tour of St. Petersburg occurs without significant incident. The VIGILINT physician addresses 11 medical events on-site, preventing disruption of the itinerary and enhancing client satisfaction. The presence of coordinated on-site medical support allows the security team to focus on their primary mission and not be distracted by medical events.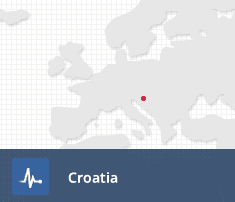 Evacuating A Client From Croatia
MEDICAL CRISIS MANAGEMENT
Challenge:
While visiting Croatia a client feels faint and passes out in a restaurant late on a Friday evening. He is taken to a local hospital where he is diagnosed with gastrointestinal hemorrhaging, possibly from a stomach ulcer. The local hospital begins to stabilize him with emergency blood transfusions.

Solution:
The on-call VIGILINT physician is notified and immediately contacts the evacuation service and begins a dialogue with the Croatian hospital. He also contacts the client's personal physician and arranges a transfer be coordinated to his home hospital where the appropriate specialty care can be arranged.
Results:
Twelve hours after the incident began, the client is being flown in a private jet equipped as a mobile intensive care unit, complete with a nurse and doctor at his side. Twenty-four hours into the incident, his personal team of physicians is caring for him near his home.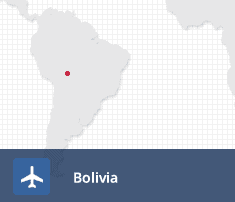 A Family Falls Ill At A Remote Eco-Resort
INTERNATIONAL HEALTH PROTECTION™ PROGRAM
Challenge:
During vacation at an eco-resort in Bolivia, multiple family members become ill with gastrointestinal distress. There are no local medical capabilities and the closest doctor is several hours away.

Solution:
The client has direct and immediate contact with a VIGILINT physician via Skype. The physician assesses all patients and directs them to start treatment using medicine from their customized Travel Medical Kits. With the use of a hand-held, point-of-care device that transmits real-time patient data back to VIGILINT, the physician is able to monitor patients at intervals around the clock.
Results:
The family members are treated remotely, using telemedicine, without needing to travel hours for direct care. Furthermore, there is no need to procure foreign prescriptions, which can carry quality risks. Everyone recovers safely without complex side effects, such as dehydration, and the family is able to continue their vacation as planned.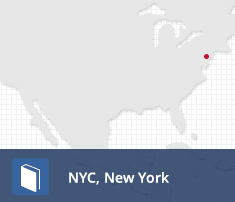 Saving A Life On The New York City Subway

CORPORATE MEDICAL ADVISORY SOLUTIONS
Challenge:
The security director for a family office decides that his team should be thoroughly trained to respond to any medical emergency. He would like a program delivered on-site and tailored to their group of learners and specific situations they are likely to encounter.

Solution:
Security team members take VIGILINT's CAPStone Course for nontraditional medical responders. The training includes medical emergency recognition, activation of an emergency medical response plan, use of personal protective equipment, management of choking, CPR, use of an AED, management of wounds and hemorrhage control and the recognition of extremity and spinal injuries. Each participant is given access to VIGILINT's integrated distance learning modules to ensure ongoing competency.
Results:
On the way to work, one of the team members notices someone suffering from a severe asthma attack while on a NYC subway platform. The team member calls 911, performs CPR and resuscitates the victim, who is then safely transported by the paramedics to a local hospital. Due to the expert training provided by VIGILINT, the team member was able to recognize, intervene and overcome a medical emergency, resulting in a life being saved.