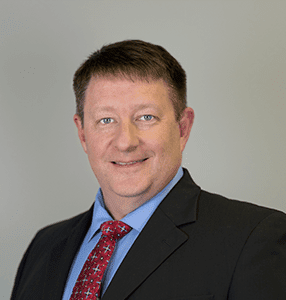 Sean Siler, DO
President & Chief Medical Officer
Sean Siler is a broadly experienced Emergency Physician and business leader with extensive experience in the private, corporate, and government sectors. He has practiced for years across a spectrum from small community hospitals to large academic medical centers, including concierge medical care for elite patients in the Washington D.C. area. His government experience at the national level includes leading crucial parts of the Federal response to numerous natural disasters and National Special Security Events (NSSE). His unique military experience includes conventional and special operations leadership and command positions across an ongoing 24-year career with 4 combat deployments. His diverse business background includes leadership roles in biotech companies, several startup pharmaceutical and laboratory companies, a Caribbean based Air Ambulance Company, advising private equity investors, and corporate medical consulting.

Education & Training
California State Polytechnic University, Pomona, B.A.
University of North Carolina, Chapel Hill, M.B.A.
Western University of Health Sciences, Pomona, D.O. (Sigma Sigma Phi)
San Antonio Uniformed Services Health Education Consortium, Transitional Internship and Emergency Medicine Residency
Past & Current Appointments
University of North Carolina
Uniformed Services University of Health Sciences
George Washington University
Virginia College of Osteopathic Medicine
Methodist University
Advisor, Drake Partners
AeroMD
Entegrion, Inc.
Government or Military Experience
Commander, 94th Combat Support Hospital, USAR (selected)
Command Surgeon, US Army Civil Affairs and Psychological Operations Command (Airborne)
Deputy Command Surgeon, US Army Special Operations Command (Airborne)
Commander, 1493rd Medical Detachment (CSC)
Battalion Surgeon, 10th Special Forces Group (Airborne)
Army Flight Surgeon, Hyperbaric Medical Officer and Parachutist
Deputy Chief Medical Officer, National Disaster Medical System, US Department of Health and Human Services
Numerous special operations assignments and deployments in support of US Special Operations Command.
Areas of Focus
Concierge and VIP Medical Support
Remote Surgical Support
Planning and Execution of Global Medical Support
Aviation, Tropical and Hyperbaric Medicine
Medical Entrepreneurism
Business case analysis for medical care, procedures, and programs
Process improvement with emphasis on operations interventions
Publications
Journal of Disaster Medicine
Journal of Burn Care Research
Journal of Special Operations Medicine
Chapter Author, Essential Emergency Medicine for the Healthcare Practitioner, Sawyer et al.
Chapter Author, Disaster Medicine, Ciottone et al.
Contributor, Department of Defense Committee on Tactical Combat Casualty Care (CoTCCC)
Publications
CDC and American College of Surgeons, Expert Panel on EMS Field Triage Guidelines
Western University of Health Sciences, Keynote Speaker
Most memorable overseas experiences include flying critically injured patients over the Hindu-Kush mountains, treating tropical diseases along the Amazon River, and exploring the rich heritage of over a dozen European countries. When not working, you will find him traveling with his family or manning a barbeque.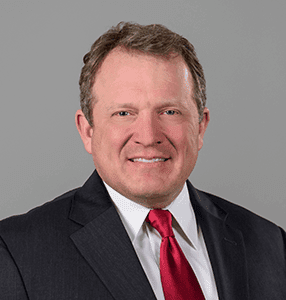 David Thompson, MPAS, PA-C
Deputy Chief Medical Officer
David Thompson is a seasoned, senior practicing Physician Assistant, leader and educator with extensive experience providing quality care to a wide range of patients in challenging environments. He has practiced for years in Emergency Medicine, Acute Care Surgery and the Operational Medicine environment. A solid leader, David's military experience spans three decades and has included multiple challenging command, staff and training positions. He is a much sought-after clinical teacher and has taught and lectured medics, physician assistants, physicians and non-medical personnel from a wide variety of backgrounds globally. David has had first-hand experience for decades responding to some of our nation's greatest challenges, from hurricane relief missions, to consulting on national level medical projects to leading missions in combat as a military medical officer.

Education & Training
Salisbury University, Salisbury MD, (BS
Wake Forest University, Physician Assistant Program
University of Nebraska Medical Center, Omaha NE, Master of Physician Assistant Studies (MPAS)
Command & General Staff College, Fort Leavenworth, KS
Naval War College, College of Command & Staff, Portsmouth RI
Air War College, Maxwell Air Force Base, AL
Past & Current Appointments
Wake Forest University
Campbell University
University Uniformed Services of Health Sciences
Methodist University
Government or Military Experience
Command Surgeon, US Army Civil Affairs and Psychological Operations Command (Airborne)
Deputy Command Surgeon, US Army Special Operations Command (Airborne)
Deputy Commander, Clinical Services, 1st Medical Training Brigade
Commander, 7236th Medical Support Unit
Battalion Flight Surgeon, 1-130th Aviation Battalion (Attack)
Army Aeromedical Physician Assistant, Jumpmaster, Pathfinder, Air Assault, and Airborne qualified
Numerous other challenging assignments and deployments both CONUS and OCONUS
Areas of Focus
Remote Surgical Support
Acute Care Surgery and Emergency Medicine
Simulation in Medical Trainingl
Leadership, Mentoring and Training of junior medical personnel
Publications
Journal of Special Operations Medicine
Confèdèration Interallièe des Officers Mèdicaux de Rèserve
Association of Military Surgeons of the United States
Most memorable experiences include providing emergency surgical care for critically injured patients in combat and training a multi-ethnic, multinational, multi-service team in tactical combat casualty care on an assignment in the Middle East. When not working or traveling, he enjoys spending time with his family, reading, playing and performing music and spending time in the great outdoors.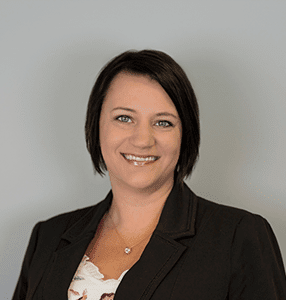 Erin Brady
Human Resources Manager
Erin Brady is an experienced Human Resources Manager and Industrial Security Manager. With a 15 year history of working in the defense industry, she specializes in Personnel Security, Physical Security, Information System Security and Organizational Leadership. Her career began at Applied Marine Technology, Incorporated (AMTI) in Southern Pines, NC where she discovered her passion for Industrial Security and personnel management. After five years at AMTI, Erin began work at The Wexford Group International where her she spent ten years managing very complex and broad security programs.

Education & Training
University of North Carolina Pembroke, B.A.
Areas of Focus
Security Procedures
Personnel Management
When she is not working, she enjoys spending time with her husband and three children.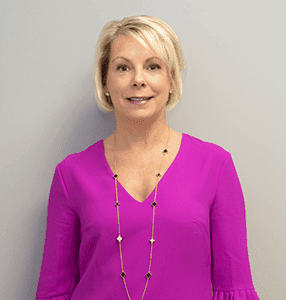 Aimee McIntyre
Media Relations
Aimee McIntyre has extensive marketing, media relations and branding experience for a diverse portfolio of global enterprises including destinations, world-wide hotel groups, and luxury brands. She has an outstanding track record of crafting thoughtful, creative and personalized strategies and campaigns to build awareness and create a big impact to elevate brands to the next level. Combined with her marketing and media relations skills, her expertise also extends to corporate communications and crisis management. At VIGILINT, Aimee specializes in the development and delivery of high-profile media coverage, content & branding, strategic marketing and BD support. Aimee's marketing background includes leadership roles with a travel and luxury lifestyle public relations agency, corporate communications video production company, government public affairs agency, and a start-up online travel retailer and technology provider.

Education & Training
Boston College, Chestnut Hill, B.A.
Areas of Focus
Strategic Marketing
Media Relations
Leisure and Business Travel
Brand Creation
Powerful Content and Targeted Messaging
Emerging Market Segments and BD
After business hours, Aimee and her husband are busy raising their two teenage children, rushing from football game to dance competition and traveling at every opportunity.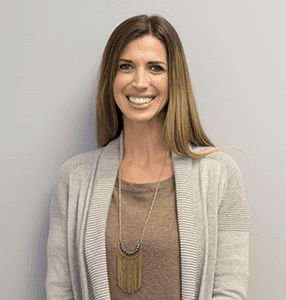 Emily Elmore
Digital Media Marketing Manager
Emily Elmore is a seasoned digital marketing professional who has worked in the print/digital advertising industry and social media sector for the last ten years. Her extensive work portfolio includes the development, coordination, and execution of integrated digital campaigns and customized social media training programs for a variety of companies including Staples, Albertson's Pharmacy, Leukemia & Lymphoma Society and Aramark. Emily has been a featured speaker or panelist at several prominent marketing conferences, including the Corporate Social Media Summit in New York City.
Emily oversees VIGILINT's marketing team and coordinates branding and marketing activities for select business development strategies, and manages the blog.

Education & Training
University of Massachusetts Amherst, B.A.
Areas of Focus
Corporate Branding
Digital Analytics
Social Media Training
Marketing Strategies
Presentations
Panel Speaker at the Corporate Social Media Summit, NY on "How Companies can Enhance Customer Relationships through Efficient and Human Responses."
Featured Speaker at the American College of Cardiology Annual Conference on the topic of "Leveraging Social Media in the Healthcare Industry."
Panel Speaker at the Annual North Carolina Recreation & Parks Association on the topic of "Optimizing Your Social Media Strategy"
Emily is probably at the beach.