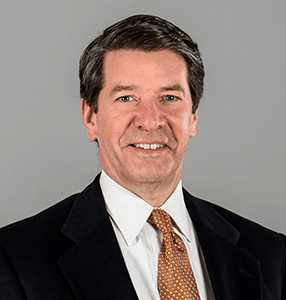 Jeffrey W. Runge, MD, FACEP
President, Biologue, Inc. Director And National Collaborative For Bio-Preparedness, University Of North Carolina At Chapel Hill
Dr. Runge has over 30 years of experience as an emergency medicine physician and strategic consulting counsel for companies in the health, defense and security sectors as well as corporate board service for public companies in the medical care and biodefense sectors. His previous leadership positions include Chief Medical Officer for the US Department of Homeland Security and Administrator for the US Department of Transportation. Currently, Dr. Runge is the President of Biologue, Inc, a consultant practice focused on public policy and strategy in the fields of biodefense, medical preparedness, emergency medical services delivery and road safety. Additionally, Dr. Runge directs the National Collaborative for Bio-Preparedness Program for the University of North Carolina (UNC) that is improving the nation's bio-preparedness and biological surveillance capabilities. He also serves as Senior Advisor for the Chertoff Group, and Adjunct Professor of Emergency Medicine for UNC School of Medicine.

Education & Training
Residency in Emergency Medicine (1984)
Medical University of South Carolina, MD, Medicine (1981)
The University of the South, BA, Biology (1977)
Past & Current Appointments
President, Biologue, Inc, Chapel Hill, NC
Director, National Collaborative for Bio-Preparedness, University of Chapel Hill, NC
Senior Advisor, The Chertoff Group, Washington, DC
Adjunct Professor of Emergency Medicine, UNC School of Medicine, Chapel Hill, NC
Clinical and Research Faculty, Department of Emergency Medicine, Carolinas Medical Center, Charlotte, NC
Government or Military Experience
Chief Medical Officer and Assistant Secretary for Health Affairs, US Department of Homeland Security, Washington DC
Administrator, US Department of Transportation, National Highway Traffic Safety Administration, Washington DC
Areas of Focus
Medical preparedness and Emergency medical services
Biological and chemical defense
Workforce health protection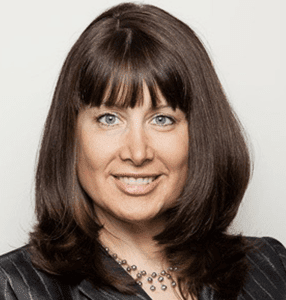 Suzanne Garber
Co-Founder, Gauze
Co-founder of Gauze, the world's most comprehensive database of hospitals outside the USA, Suzanne Garber previously was COO of International SOS where she led strategy and operations to evacuate thousands of travelers from catastrophes worldwide including the Arab spring and Haiti earthquake, and Managing Director of FedEx South America, based in Brazil. A dual US/EU citizen with a bachelor's degree with honors in foreign languages from Rutgers University and a Master's degree recipient with honors from the University of Pennsylvania, Garber was reared in Africa, Latin America, and Europe. She is fluent in English, Spanish, and Portuguese. Her professional work, including her work in directing, writing and producing short documentary, "GAUZE: Unraveling Global Healthcare," has taken her to every continent and 100+ countries.

Education & Training
University of Pennsylvania, MS, Liberal Arts, Environmental Science
Rutgers University, BA, Foreign Languages and Political Science
Areas of Focus
Healthcare Technology
Risk Mitigation
Globalization
Publications
"Executive Interview Skills for Millennials" Blue Steps Magazine, September 2016
"Four Resume Steps for Upwardly Mobile Millennials" Blue Steps Magazine, July 2016
The Severance Balloon" Blue Steps Magazine, January, 2016
"The Don'ts of Safety Networking" Blue Steps Magazine, September, 2015
"Executive Networking: The Importance of Creating your Safety Network" Blue Steps Magazine, May, 2015
SAFETY NETwork: A Tale of Ten Truths of Executive Networking (CreateSpace: 2015) The International Executive's Resource Guide: Stories of International Business
The International Executive's Resource Guide: Stories of International Business Success Across Geographies, Industries, and Cultures (IERG: 2015)
"Comparing Global Orthopedic Costs: Ball and Socket or Ball and Chain?" Medical Tourism Magazine, April, 2015
"From the Top: Duty of Care", Project Management Magazine, February 2011
"Putting Duty of Care on Your Organization's Radar Screen", Mobility Magazine, July 2010
"Duty of Care: Roadmap for Risk Managers. A Three Step Plan for Success: Plan, Do Check", Risk Management Magazine, May 2010
Contributor to articles in: The NY Times, Washington Post, USA Today, Forbes.com, LA Times, Yahoo! News, US News & World Report, CBS News Online, NBC News Online, MSN Travel, Career Builder, Daily Finance, CNBC, SmartCEO, FoxNews.com, Business Travel Executive Magazine, AARP, Rutgers Magazine, Expat Women, Medical Travel Today, International Travel and Health Insurance Journal, WorkWise, The TravelMarket Report, The Network Journal, Expat Info Desk, American Express Open Forum, Greenwich Times, Philadelphia Inquirer, BizJournals, Business Travel News, ASTA Smart Brief, Small Business Digest, Society for Financial Awareness, Money Matters Radio, Executive Leaders Radio, Non-Profit Business Advisor, Prositions Talent Prospectives, Ignite Magazine, InsuranceQuotes.com, ContingencyPlanning.com, Family Travel Magazine, WomenInBiz Blog, Cio.com, Glass Hammer, More.com, TopFloor, Utah Deseret News, Today's Leading Women, The Street, and Advance Respiratory Care and Sleep Medicine, Blue Steps, WomenBizBlog, and the University of Pennsylvania Alumni blog.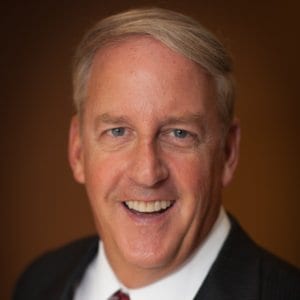 Hill Carrow
Chief Executive Officer, Sports & Properties
Hill Carrow is CEO of Sports & Properties, Inc. (SPI), a sports and entertainment marketing and development firm based in Raleigh, NC. SPI serves a number of corporate clients and assists communities with sports and entertainment economic development projects. SPI also specializes in naming rights, ranging from major sports venues to performing arts centers. Previously, Mr. Carrow served as Vice President of Olympic Properties of the U.S. (OPUS) and Director of Corporate Partnerships and Services for the U.S. Olympic Committee in Colorado Springs. Before joining the USOC, he was Director of Sara Lee Corporation's $100+ million sponsorship of the Atlanta and Lillehammer Olympic Games. From 1985 to 1987, Mr. Carrow served as President and Executive Director of U.S. Olympic Festival 1987, America's largest Olympic-style, multi-sport event.
Mr. Carrow founded NC Amateur Sports, one of the country's oldest sports commissions, in 1980. He founded the State Games of North Carolina in 1986 and directed the successful U.S. Olympic Festival in North Carolina's Triangle area in 1987. Subsequently he founded the National Association of Sports Commissions in 1990 and served as Chairman. More recently Mr. Carrow founded the Triangle Sports Commission in 2000 and the North Carolina Sports Association (NCSA) in 2002 and served as chairman of the NCSA from 2002-2007.
Mr. Carrow is an attorney and a member in the Sports and Entertainment Law Section of the North Carolina Bar.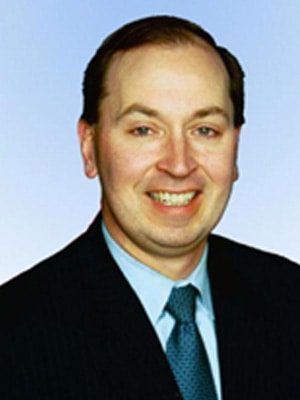 William L. Lang, MD, MHA
For more than 20 years, Bill Lang has been one of the foremost experts in health aspects of contingency planning and the organizational response to critical incidents. As the Director of the White House Medical Unit, Dr. Lang was responsible for organizing and providing comprehensive healthcare services to two U.S. presidents and thousands of members of the executive staff. He developed and oversaw medical contingency planning at the White House and for every presidential destination. Later, at the Depart of Homeland Security, Dr. Lang played a key role in implementing the nation's preparedness strategy for pandemics and bioterrorist attacks at the Departmental level.

Education & Training
United States Military Academy (West Point), B.S.
Uniform Services University of the Health Sciences, M.D.
University of North Carolina, M.H.A.
Past & Current Appointments
Adjunct Assistant Professor of Family Medicine
Uniformed Services University of the Health Sciences (1993-2003)
Clinical Assistant Professor of Family Medicine
University of North Carolina at Chapel Hill (1990-1995)
Government or Military Experience
Director, White House Medical Unit
Deputy Physician to the President of the United States
Associate Chief Medical Officer, Component Services, US Department of Homeland Security
Colonel (Retired), United States Army Medical Corps
Director of Clinical Information Requirements, Department of Defense
Areas of Focus
Medical Contingency Planning
Addressing Impacts of Health Events on General Operations
Public Health Response to Biological Incidents
Medical Aspects of Protective Services
Executive Health Services
Publications
Section Author, "Healthcare Abroad", in Travel Medicine, 3rd Edition, J. Keystone, ed.
Bill looks beyond the immediate impacts of critical health issues to assist organizations in addressing the second and third order effects of both internal and external health issues and threats. Very importantly, he is skilled and experienced at recognizing and explaining potential impacts of health-related issues and developing operationally-relevant options for leadership, including assisting communications personnel in crafting messages related to these events.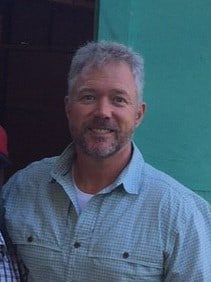 Ray Fitzgerald
Chief Executive Officer, BlackPoint Ventures
Mr. Fitzgerald is the founder and CEO of BlackPoint Ventures, a consulting and services company providing corporate leadership, strategic vision and business structure oversight, M&A due diligence, business development and emerging technology evaluation services in the Aerospace and Defense, Technology, Logistics and Health Care industries. He has over 25 years of industry, aviation and military experience, including the founding BroadBay Group Corporation, a Special Mission Aviation company which provides full spectrum ISR services to US Government, allied foreign nations and commercial clients.

Education & Training
U.S. Naval Postgraduate School, M.B.A.
The Catholic University of America, B.A. Financial Management
USMC MAWTS-1 Forward Air Controller (FAC(A)) graduate
US Naval Aviation Safety School, Aviation Safety Officer Command COI
Past & Current Appointments
CEO, BlackPoint Ventures
Director, Defense Liaison, for 501(c) 3 Operation Love the Children of Haiti Orphanage
Founder, President and CEO, BroadBay Group, Corp.
American Airlines 737, 727 International First Officer
Areas of Focus
Aerospace & Defense
Mergers and Acquisitions
Emerging technologies evaluation
Logistics
Health Care
Special Mission Aviation
Most memorable locations from global experiences: Haiti, Iraq, Saudi Arabia, Bahrain, Kuwait, UAE, Europe, and the Balkans. Between work assignments, and at the sole discretion of his family, you can find him training for next year's New York City Marathon or flying WWII Warbirds.