During the 1950s, in stark contrast to the present day, almost every American was affected by the measles, with nearly all children suffering a bout of the measles before their 15th birthday. Now, 17 years after being declared eliminated, the U.S. is experiencing a comeback of this deadly disease.
Back Again So Soon?
Until 2008, measles cases were rare. The sudden surge of cases pointed to a new dynamic at play. Nine out of ten cases were either imported by exposed travelers or associated with importations from other countries. Measles is highly contagious and spreads easily in communities with low vaccination rates. Measles is still common in many parts of the world; even popular European destinations such as Italy have recently faced large outbreak clusters primarily affecting unvaccinated children. In a troubling pattern still true today, most of the cases in both Western Europe and the U.S. were in persons who were unvaccinated or who had unknown vaccination status.

Searching for a Cause
Since 2008, numerous large outbreaks affecting multiple states have been reported, with a startling 667 cases in 2014, prompting health authorities to sound the alarm.  With the ease of fire moving through dry tinder, measles flared up in patches of an unvaccinated Amish community in Ohio.Although there are legitimate medical reasons not to vaccinate, most parents who intentionally deny vaccines to their children have sought non-medical exemptions for skipping vaccines.  A widely debunked study relating vaccines to autism in 1998 is one factor, as is the presence of celebrity "anti–vaxxers"  such as Jim Carrey, Jenny McCarthy, Robert F Kennedy Jr., and Robert De Niro, among others still promoting the false autism-vaccine connection.  Clusters of unvaccinated people furnish the environment for measles to spread, while imported measles spark most U.S.-based outbreaks. 
2017: 78 Cases and Rising
The persistence of negative beliefs about vaccination and autism has most recently been tied to a current outbreak of measles in Minnesota. Largely confined to a group of Somali immigrants in Hennepin County, MN; the Minnesota Department of Health has reported 78 cases as of June 16, 2017. Again, misinformation and suspicion of vaccines has been implicated in the outbreak, as 71 of the cases were found in unvaccinated people; 74 in children under 18. This Somali community has been grappling with an increase in autism, and as a result, was heavily influenced by anti-vaccine advocates, leading to a precipitous drop in vaccination rates in the community from over 90 percent before 2008, to about 40 percent in 2017.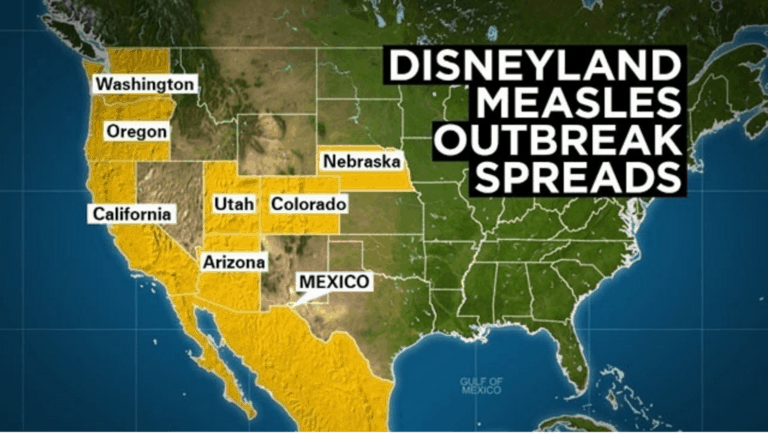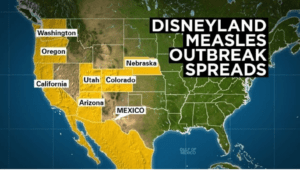 Fighting the Outbreaks
With measles eradication at risk, public health authorities have urged new information campaigns targeting both the fear of vaccination and travelers who could import new cases following trips. Despite travel-related importation of measles being implicated in most new outbreaks, both travelers and their providers are failing to recognize the importance of updating the MMR shot before visiting other countries. Measles will truly be here to stay if vaccine controversy and traveler complacency team up to provide a refuge for this deadly disease.