As we wrap up the "Hurricane Florence Aftermath" blog series, there are still thousands of individuals that are stranded in shelters and unable to live in their now-damaged homes. The effects of the deadly storm will linger long after the flood waters have resided, and for our third and final article, we address one of the more serious, and often undiscussed, long term issues of hurricane recovery –  mental health.
In the first article, we explored the potential effects that hog waste overflow could have on public health and water contamination. In the second part of our series, we dove into the increased risk associated with mosquitoes following the storm. Both of these public health issues and the damning physical impacts of Hurricane Florence were impossible to miss, from the loss of life to $13 billion in property damage.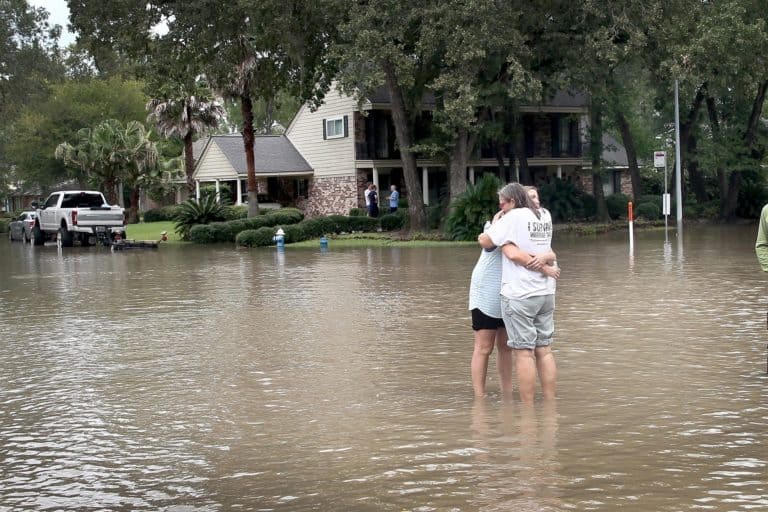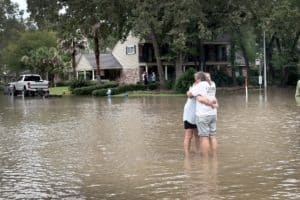 Now, a month and a half later, as some recovery teams and clean up crews start to quietly pack up and move on, residents who were heavily impacted by the storm are forced to cope with finding a new normalcy. Post-hurricane research and studies have linked the impact of exposure to a hurricane to increased symptoms of post-traumatic stress and depression. Post-hurricane mental health conditions could ensue for a variety of reasons. Some studies have indicated that property damage, long-term power outages, displacement, or the death of loved ones during the storm can contribute to post-storm mental-health problems. The United States Department of Health and Human services has even addressed the risk of long-term psychological issues following Hurricane Florence. One study indicated Post-traumatic Stress Disorder (PTSD) prevalence among direct victims of natural disasters was 30 to 40% compared with a prevalence of 5% to 19% in the general population.
According to the American Psychiatric Association, PTSD may develop in some people who have experienced or witnessed a traumatic event such as a serious accident, personal assault, or even a natural disaster such as Hurricane Florence. Symptoms of PTSD could include intrusive thoughts such as repeated, involuntary memories, distressing dreams, or flashbacks of the traumatic events. These thoughts or flashbacks may be so vivid that people feel as if they are re-living the traumatic experience. Hurricane victims with PTSD might also experience irritability, angry outbursts, trouble sleeping, feelings of numbness, or detachment. In addition, PTSD symptoms could coincide with depressive or suicidal thoughts. For a person to be diagnosed with PTSD, the symptoms must last for at least a month. Though many hurricane victims with PTSD may develop symptoms within three months of storm exposure, some do not experience symptoms until much later.
This article is not meant to diagnose any medical conditions. If you are thinking about suicide, are worried about a friend or loved one, or would like emotional support, the National Suicide Prevention Lifelinenetwork is available 24/7 across the United States. The Lifeline is free, available to everyone, and is confidential. The Lifeline can be reached at 1 (800) 273-8255. In addition, the Substance Abuse and Mental Health Services Administration has opened a Disaster Distress Helpline for those whoare seeking help in coping with the mental or emotional effects caused by Hurricane Florence. This line is also available 24/7 and can be reached at 1 (800) 985-5990 anywhere in the United States.
As mentioned, this is the third and final post in VIGILINT's series covering the aftermath of Hurricane Florence. If you or your traveling companion wind up in a medical emergency situation in North Carolina, South Carolina, or anywhere else in the world, VIGILINT offers a comprehensive telemedicine platform with 30 second access to emergency medical doctors. With 24/7/365 access via our Medical Operations Center, your need is addressed by our board-certified Emergency Medicine Physician team, specialty consults from the Cleveland Clinic, and when necessary, medical evacuation to your home or hospital of choice. Contact VIGILINT for more information: 1 (919) 914-0900.