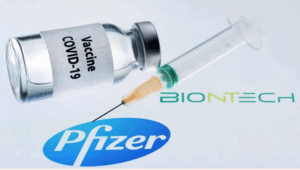 The World Health Organization (WHO) became aware of the disease known as COVID-19 on December 31, 2019. Since then, there have been 86 million confirmed cases, over 1.8 million deaths, and 355,000 deaths in the U.S. alone. After months of effort and billions of dollars spent, distribution of the first COVID-19 vaccines is underway. A majority of the country celebrated the news as an opportunity to save lives and return to some pre-pandemic normalcy. Unfortunately, some are not so excited. Anti-vaxxers and other actors have pounced on legitimate and fabricated side effects of the authorized vaccines. Overall, the approved vaccines' reported side effects are either not causally linked to the vaccine or are routine concerns that are vastly outweighed by the vaccine's benefits.
MINOR SIDE EFFECTS
Vaccines traditionally take 5- 10 years to develop. The threat of COVID-19 has resulted in unprecedented levels of funds and resources allocated to developing a vaccine. Currently, over 50 vaccines are approved or in development around the world. As of January 5, only two companies (Pfizer-BioNTech and Moderna) received authorization by the US Federal Drug Administration. Likely, some of the vaccines under development will not pass the high safety standards required for approval for use in the U.S. Both the Pfizer-BioNTech and Moderna have reported common side effects, including injection site pain, fatigue, headache, muscle pain, chills, joint pain, and fever.
THE PANDEMIC OF DISINFORMATION
It is vital to consider the source of information when evaluating reports of vaccine side effects.  Are the sources credible?
Traditional unsavory actors have pounced on concerns for the new vaccines to foment discord in the U.S. Anti-vaxxer movements saw COVID-19 as an opportunity to undermine confidence in vaccines in general. These groups have pushed conspiracy theories alleging everything from unsafe standards to microchips injection. Their ideas play on preexisting political divides and suspicion around the vaccines' expedited development.
 BELL'S PALSY
There have been reports that individuals in the Pfizer-BioNTech and Moderna vaccine trials experienced Bell's palsy. Symptoms of Bell's palsy are weakness in one side of the face. For a majority of cases, Bell's palsy symptoms dissipate within 6-12 weeks. Some 43,000 individuals participated in the Pfizer-BioNTech vaccine trial. Four individuals reported experiencing Bell's palsy symptoms in the days or months after receiving the vaccine.  In the Moderna vaccine trial, four individuals out of 30,000 reported facial paralyses, and one had received the placebo.  The trial concluded that Bell's palsy rate was "consistent with the expected background rate in the general population." Additionally, symptoms dissipated for all four individuals in the Pfizer-BioNTech trial after a maximum of three weeks.
ANAPHYLAXIS
Anaphylaxis is an allergic reaction that can occur within minutes of exposure to an allergen. Symptoms of Anaphylaxis can include rash, nausea, vomiting, difficulty breathing, and shock. Anaphylaxis is severe and may require emergency medical attention. Two healthcare workers in the U.K. and another in Alaska experienced anaphylaxis due to the Pfizer-BioNTech vaccine. Though serious, this was not unprecedented as anaphylaxis has occurred (in sporadic cases) with other vaccinations. The CDC  notes that the risk of anaphylaxis is approximately one in one million vaccine doses. Due to this risk, the CDC recommends that individuals with a history of anaphylaxis undergo a 15- 30-minute observation period after receiving the vaccine. They also recommend that facilities administering the vaccine have emergency epinephrine on hand. These precautions were in place in Alaska, allowing the healthcare worker to receive treatment immediately. These precautions can effectively mitigate the low risk of anaphylaxis.
SIDE EFFECTS OF COVID-19
The proven side effects of COVID-19 outweigh the potential side effects of the vaccine. In addition to the concerns mentioned above, both the Pfizer-BioNTech and Moderna have reported common side effects, including injection site pain, fatigue, headache, muscle pain, chills, joint pain, and fever. In the United States, COVID-19 has a mortality rate of 1.8%. COVID-19 has several long-term side effects. These include inflammation of the heart, lung function abnormalities, acute kidney injury, hair loss, sleep issues, and memory problems. The CDC is not yet sure of the significance of these side effects.
Additionally, a meta-analysis of 26 studies found that approximately 25% of hospitalized COVID-19 patients experienced a myocardial injury. A significant portion of COVID-19 patients developed thromboembolic disease, blood clots, and arrhythmias. Some reported side effects of authorized COVID-19 vaccinations may seem scary. But they are, in aggregate, less severe and occur at a significantly lower rate than the proven consequences of COVID-19.
SAFETY STANDARDS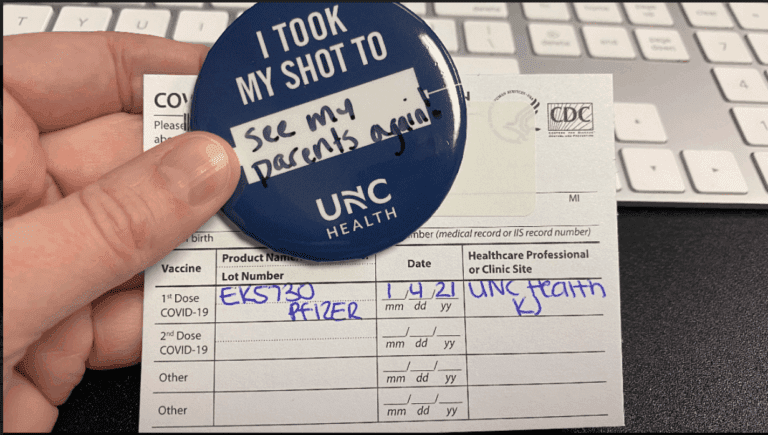 Opponents of vaccinations take issue with the speed of the development of these vaccines. Despite vaccines usually taking years to develop, the COVID-19 vaccines were ready in less than one year. Opponents argue scientists can not expedite the process so quickly without cutting corners on safety. The speed of these vaccines' development is a significant scientific accomplishment and was achieved from worldwide collaboration, massive funding efforts,  and not by compromising safety. Dr. Anthony Fauci, the nation's leading infectious disease specialist, spoke on the safety standards of the development process of the Pfizer-BioNTech: "We know it's safe because if you look at the process that it's gone through for the determination of whether it's safe, as well as if it's efficacious, was a clinical trial involving 44,000 people." Dr. Fauci highlighted that the development of this vaccine was an independent and transparent process.
The benefits of these authorized vaccines significantly outweigh the proven significant risks of COVID-19 from a health standpoint. Vaccination is the key to returning to a state of normalcy and saving millions of lives in the future.